Are you wondering how to look up a trailer VIN number? The Vehicle Identification Number (VIN) is a unique alphanumeric code usually associated with every vehicle including trailers. 
This alphanumeric character makes it possible to track the vehicle, the VIN has also found its usefulness in accessing vehicle history reports and records. 
There are many known ways to look up any Trailer's VIN number, By "Lookup" we mean decoding and extracting relevant information related to the trailer. 
This article explores the primary ways of finding and extracting historical information of any used trailer online using the VIN number. 
It is worth noting however that before the VIN became standardized as a 17-digit number, it usually came in varying lengths, some spanning between 5-14 characters. At the same time, the most predominant was the 13-digit VIN. 
PremuimVIN provides support for the decoding and subsequent provision of vehicle history reports for these VINs less than 17 digits and 17 digits VINs.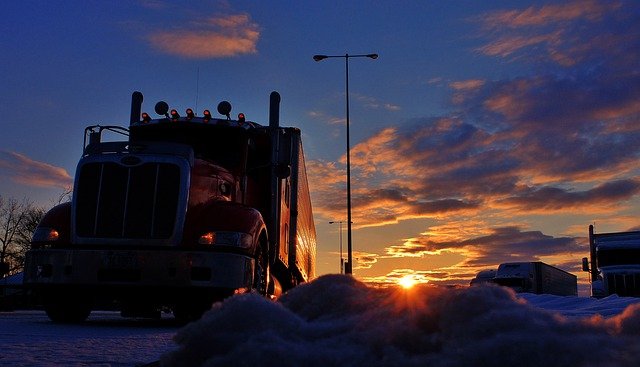 How To Look Up a Trailer VIN Number?
Now let us outline some of the ways in which one might look up a trailer VIN. 
Using the Premium VIN tool
The premium VIN trailer VIN lookup tool is a time-tested and trusted tool utilized by many persons over the years.
This tool comes in handy when used vehicle buyers or intending buyers wants to learn about the recent past of the intended vehicle.
How to use the Premium Vin's trailer VIN lookup tool
Visit Premuimvin.com and input your trailer VIN in the field provided 
Click on  "Search VIN" and you will access  the history report of the trailer
While Premuimvin works on developing her own mobile application, we however cannot fail to mention that there are top-notch applications, currently leveraging Artificial intelligence and Machine Learning in providing services in VIN decoding and vehicle history reports.
An excellent example of such applications is the free "VIN decoding and Vehicle History" application from Detailed Vehicle History, an AI-powered app made from the suite of APIs provided by Vehicle Databases. 
The application is built with Optical Character Recognition technology making it possible for the users to scan and decode VIN in the fastest possible time frame.
Where Can I Find My Trailer VIN Number?
Here are some places where you can find the trailer VIN:
The dashboard 

The windshield 

The front area block of the engine
Find the trailer's VIN in the following documents
Here are some documents where you can find the VIN
Vehicle title

Insurance vehicles

Manuals

Car registration

Body repair records

Police report.

Window sticker

Build sheet
Buying a used vehicle can be an economical venture, as it offers you the grand privilege of saving costs.
Nonetheless, it is important however that you strive to cross-check facts and figures associated with any used car in order to ascertain if an investment is worth making.
A trailer VIN lookup will either negate or confirm any fears you might have entertained with respect to a used trailer.
You can save cost and make proper investments today by leveraging the Premiumvin's trailer VIN lookup tool.