FREE License Plate Lookup
Are You Buying a Used Vehicle in the USA? Perform a License Plate Lookup for the Vehicle History.
Accurately Lookup a Vehicle By Using License Plate Number.
What Is License Plate Lookup?
If you can't find the VIN, no need to worry! A license plate lookup is an alternative method to get the vehicle history of a used car you want to buy. If you're looking to buy a used car in the United States, it's very possible to run a VIN Check by performing a reverse license plate lookup. Our free license plate lookup tool is able to grant you access to key information about the history of the car you want to purchase.
PremiumVIN license plate lookup tool is fast and very easy to use. The vehicle history report you get is usually populated with accurate and comprehensive information about the car.
What Is Contained In PremiumVIN License Plate Lookup Report?
Just like a VIN Check, a license plate lookup is a great way to unlock key information about the state of a used car. Since the VIN number has lived with the car all its life, the PremiumVIN license plate lookup tool is able to do a reverse license plate lookup on the plate number to decode the VIN number and reveal all the past records associated with the vehicle.
A PremiumVIN VIN report contains the following important information.
A free license plate search will provide detailed information about the vehicle specifications including the year, make and model, engine information, transmission etc.
A license plate lookup report can prevent you from being prosecuted by the law for being linked to a stolen car. PremiumVIN reports provide information about any theft and recovery records. It's a costly mistake to pay huge for a stolen vehicle.
Accidents can cause broken or damaged internal vehicle parts. You can avoid buying an accidented vehicle by performing a license plate lookup by VIN. This will also help you to negotiate a fair price for an accidented vehicle if you decide to go ahead with the purchase.
PremiumVIN reverse license plate lookup report provides information about any salvage, junk, and loss records. As well as accidents history, recalls history, full maintenance history, and odometer reading report.
Get access to the sales listing history in auctions, including the car images. A picture is worth a thousand words.
Since a car's age and past records affect its value, it is important to carefully check the following records:
Ownership history, Accident history, Actual Odometer, Any damage by Flood, hail, and fire, Detailed Service History and Major Repairs.
How to Use PremiumVIN License Plate Lookup Tool?
Fill in the License Plate lookup form with the necessary information – license plate number, email address, phone number (for support) and select the State.
Hit the 'Check License Plate' button for a free VIN decoding.
To get the detailed vehicle history report, proceed by clicking 'Get Your Report' to make a little payment for all the available records on the car.
Is A License Plate Search Also A License Plate Lookup?
VIN check remains the conventional way to get a vehicle history report. In instances where the VIN is not accessible, you can turn to our reverse license plate lookup tool to unlock the past records of the vehicle before any major decision is taken.
A License Plate Lookup or a VIN Check?
Yes. A license plate search is the search of all records unique to a particular vehicle using the license plate number. This search works for every US used vehicle with a valid license plate number. If the license plate search tool returns an invalid result, it could indicate a suspected discrepancy. You should immediately contact your state Department of Motor Vehicles for any further clarifications.
Reverse License Plate Number Search
Want to learn more about a vehicle, but don't have the VIN number? With reverse license plate lookup, all you need is the plate number and the state that issued it. Our site accesses public databases to find records connected to the plate. Using this information, it can find out the VIN, specifications and more. Order a VIN report, and you'll also get a full vehicle history. This includes official records about accident reports, outstanding liens and insurance claims.
Why Choose PremiumVIN license Plate Lookup Report?
PremiumVIN license plate lookup is very affordable, detailed and comprehensive.
It helps you to quickly decide on a used car even before contacting the seller.
By using our reverse license plate search, you can decode the VIN to access the original window sticker of the car to know about the vehicle's original features, options, MSRP.
PremiumVIN reports protect you from vehicles with legal problems, undisclosed accident damage and title brands.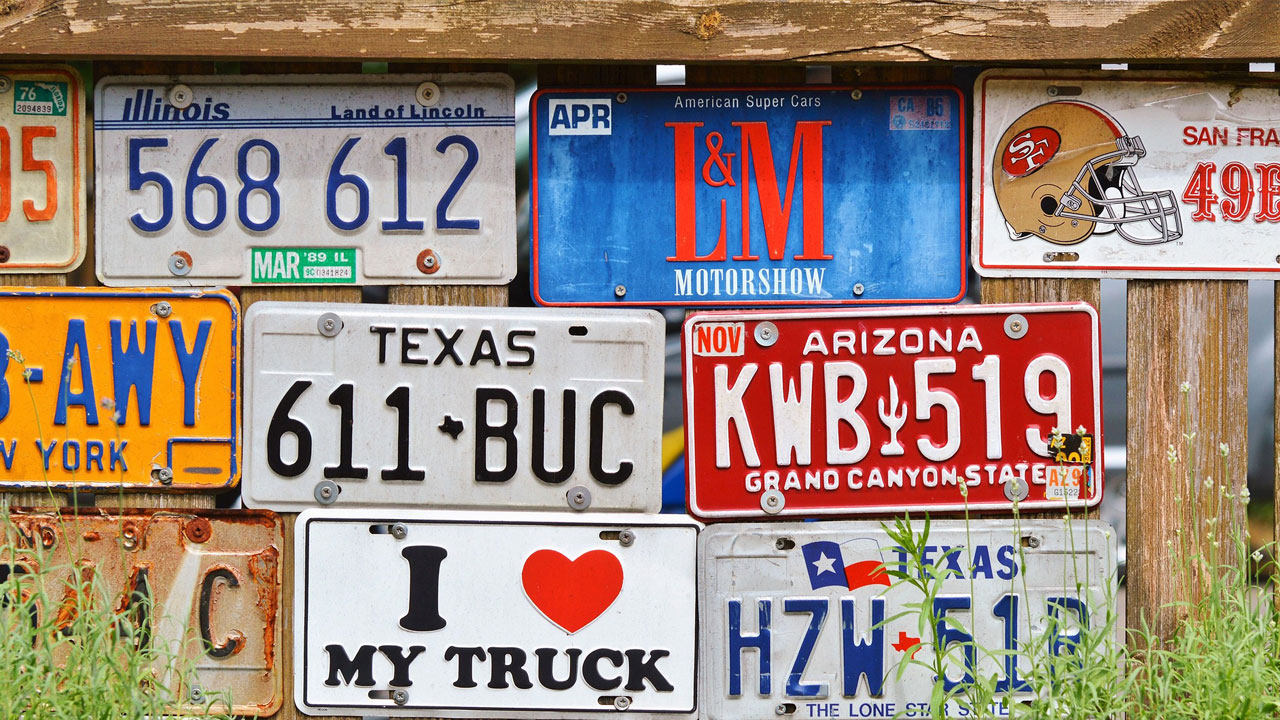 PremiumVIN License Plate Lookup Tool is:
– Built with the latest technology
– Integrated with auction data capability
– Fast and returns data in the blink of an eye
– Daily updates with new data
Frequently Asked Questions
How to look up license plate numbers for free?
A free license plate lookup may not be possible online but can go to your local department of motor vehicles in your state for a free license plate check. Although some states will only provide owner information to law enforcement, some might be willing to assist you.
How to look up a license plate by vin?
Visit your local police station and request for the tracking down of your license plate number by performing a license plate lookup by VIN. The vehicle identification number (VIN) will be used to obtain more information for you.
How can I find the owner of a car with the license plate number?
Yes, it's possible to get the owner of a car with the license plate number.
A good reason would be needed by the law enforcement to access the owner's information. They can help you with the owner's information. For instance, if you're involved in a hit and run accident and report the case to the police.
Search License Plate by State