Gain access to vehicle history reports of any used car, run auction VIN Cookup, and Car VIN Lookup with the PremiumVIN tool.
Was the vehicle involved in an accident in the past? Look up the VIN now and find out!
How do I find my VIN Number?
The Vehicle Identification Number (VIN), an alphanumeric digit has been found to be packed with information about the vehicle, which can be obtained by running a VIN lookup. Premium VIN provides you with premium vehicle history reports for every VIN you look up.
Premium VIN excels in areas where visual and mechanical inspection fails! We bring you detailed information about the history of your used vehicle, this information includes but is not limited to:
Manufacturer Recalls: This information helps you to know if there are threats to your safety from the vehicle which need to be addressed promptly.
Mileage Information: Most used cars nowadays have their mileage/odometer reading altered, our car VIN lookup will expose these issues.
Accident History: VIN lookup gives you insight into the vehicle's accident records, helping you escape this pitfall.
The Number Of Previous Owners: VIN lookup provides the true number of users and their timeline of usage.
Warranty Status: The type of warranty and current status information are also provided by our VIN number lookup tool.
Auction Records: The auction history alongside over 10 photos are also being provided.
What Our Clients Are Saying
At first, I was really worried about my used-vehicle purchase. I could see its present condition, but, at the same time, I wanted to know if something serious happened to it before. With the help of Premium VIN Report, now I can see the history of the vehicle I am going to buy.
Premium VIN Report comes as a blessing for the used-vehicle buyers. It provides a detailed report of the vehicle. For me, it cleared all the confusion I had in my mind while buying our first second-hand car for our son.
I entered the registration number of the vehicle I want to purchase on the Premium VIN website and it gave me a detailed report of the vehicle that includes important recall inforamtion and notifies me of the real condition of my vehicle.
Selling my used vehicle, I can say that Premium VIN Report was instrumental in helping me sell my vehicle as it showed the buyer I wasn't hiding anything. This creates transparency which helped me sell my vehicle within a week!
Where Do We Get Our Data?
The Premium VIN data are culled from trusted data sources and they include:
Vehicle Dealership
Car rental companies
Renowned auto mechanic shops
Vehicle Manufacturers
Insurance companies
State & Federal databases
Over 1000 auction sites
Department of Motor Vehicles (DMV).
Ministry of Transportation (MTO) Canada
National Motor Vehicle Title
Information System (USA)
Renowned Motor Vehicle
Agencies in Canada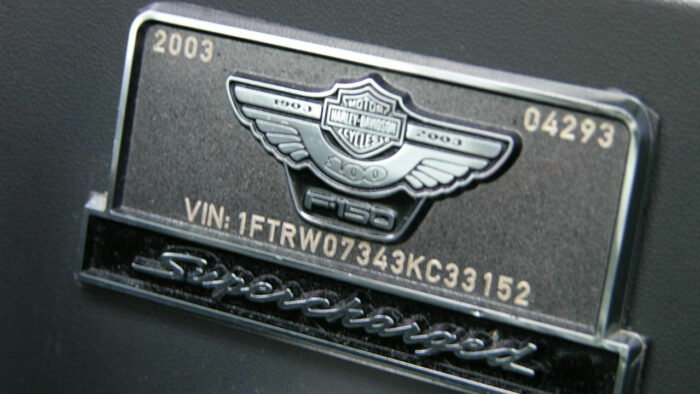 Frequently Asked Questions (FAQ)
Question: Can I look up a VIN number for free?
Answer: VIN lookup service is not free however it is quite affordable and comes with great discounts.
Question: Can you look up the VIN number online?
Answer: You can look up a VIN number online and access detailed vehicle history information with the Premium VIN tool
Question: Can you look someone up by the VIN number of a car?
Answer: Premium VIN's vehicle history reports include numbers of previous owners, but due to privacy policy we do not disclose bio-data and other sensitive information
Question: Can I look up my vehicle specs by VIN number?
Answer: Yes, vehicle specifications are provided in the premium vehicle history report offered by PremiumVIN
Question: How to look up a trailer VIN number for free?
Answer: The trailer VIN lookup can also be conducted here in Premium VIN, simply enter the trailer VIN in the VIN lookup field.
Lookup a Window Sticker for any Manufacturer