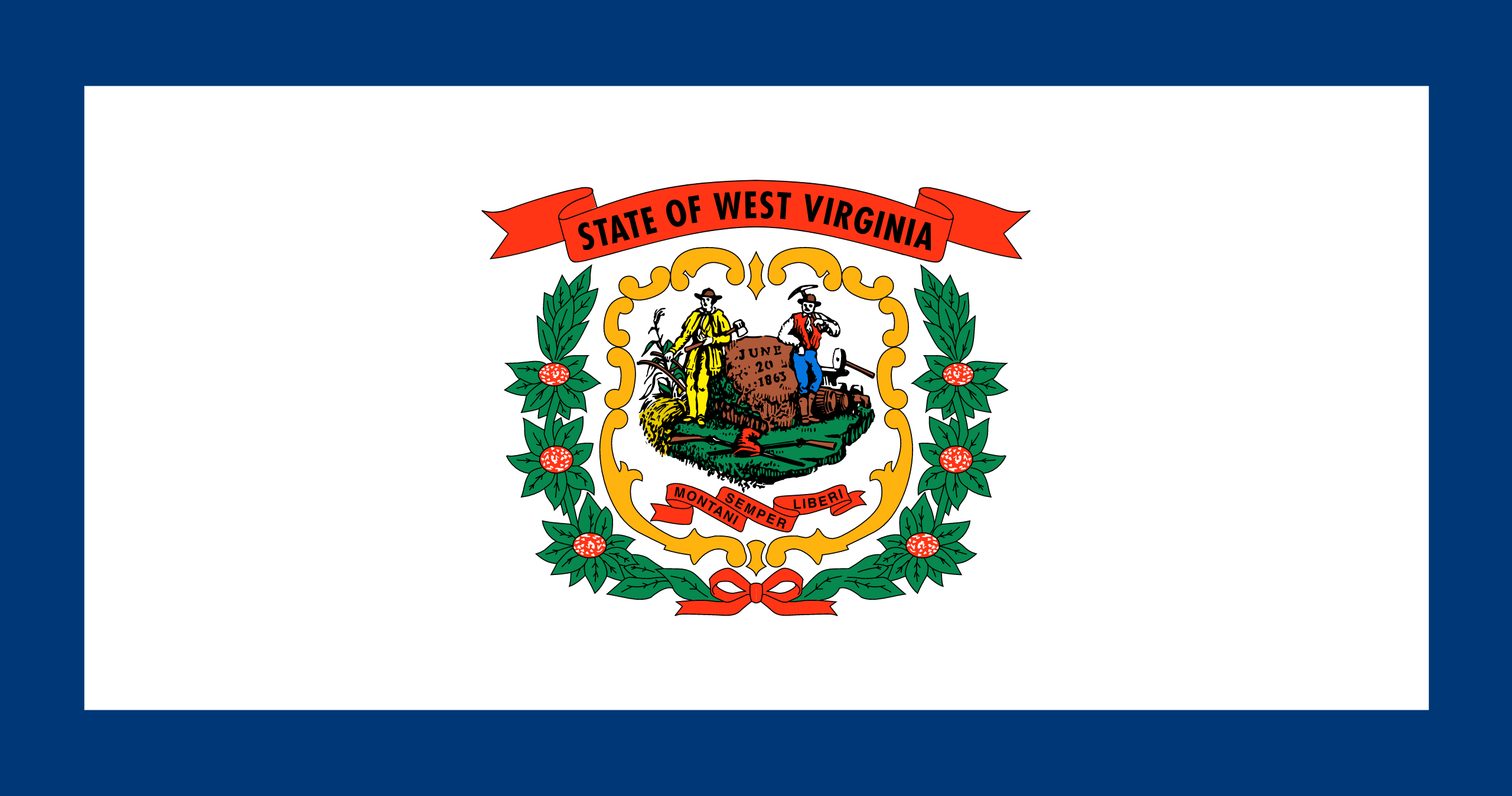 West Virginia License Plate Lookup
By using our free West Virginia license plate lookup service, you can discover important information on safety recalls, service and repair history, mileage records with specifications including features and packages the vehicle contains. Simply enter the plate number to get a vehicle history report instantly.
Check any license plate FOR FREE INSTANTLY !
How to Lookup Any West Virginia License Plate Number?
West Virginia License plate lookup will help you obtain all the information about the car you are searching for. By using our free license plate lookup West Virginia tool, you can obtain information from the West Virginia  Department of Transportation also known as the West Virginia DOT. You can get information related to vehicle specifications, ownership history, services history, title history, accident & damage checks, mileage records & recalls. Each look-up contains over 60 verifications covering every aspect of the vehicle. Simply enter the West Virginia license plate number into the field above and get instant results. At times, the license plate results in no results due to various reasons. Simply locate the vehicle's VIN Number and use our VIN lookup tool to get the full history.
Under state law, two license plates are required to be issued for most cars, vans, and trucks. Trailers and Motorcycles require only one license plate. Every 8 years West Virginia has a law that requires the license plate design to change which must be easily distinguishable from the previous design. If a license plate has been lost or stolen, a new or duplicate license plate and a registration certificate will be issued by the West Virginia County Treasurer. Damaged license plates must be submitted to the West Virginia County Treasurer when you receive your new license plates. 
Why should you run a West Virginia License Plate Lookup?
To check for accidents

– around 8 million car accidents are reported annually by the National Highway Traffic Safety Administration

To check for title brands – flood, hail-damage, and salvage titles are examples of critical title checks to look for before you purchase a used car
Look for used cars that have had special-purpose designations

– including taxi use, rental use, police use, commercial use, and more.

To check and see if the vehicle has been stolen

–  By running a West Virginia license plate lookup you are ensuring that you are not purchasing a stolen car or a car with stolen parts.
Statistics on Accidents, Theft and Disasters:
The number of cars registered as of 2018: 560,118.
Accidents (Source: 2018 West Virginia Crash Report)

25,907 traffic accidents resulted in 7,653 cases of injuries and 367 resulted in fatalities.
In 2016. West Virginia's crash fatality rate was higher than the national crash fatality rate (1.56 vs 1.15 per hundred million vehicle miles).
52.7% of the total crashes involved passenger cars.
In their lifetime, typical drivers in West Virginia have a greater than one-in-three chance of being in a crash resulting in injury or death.

Motor Vehicle Theft (Source: 2016 Crime in West Virginia Report)

The motor vehicle theft rate for West Virginia in 2016 was 234.5 thefts for every 100,000 inhabitants.
On average, there were 31.2 motor vehicles stolen per day.

Natural Disasters / Hazards

West Virginia ranks as the 20th most disaster-prone state with 37 major disaster declarations from 1953 to 2017 (Source: NBC News report).
The state is prone to tropical storms and hurricanes, and most of the state is located in a region of tornado alley known as "Dixie Alley."
What information can you get with our West Virginia License Plate Lookup tool?
Don't make a costly mistake and end up with regrets. Consider our free DMV license plate lookup West Virginia service to get all the facts. Premium VIN utilizes national databases, such as the NMVTIS, Department of Motor Vehicles, Ministry of Transportation, car manufacturers' databases, insurance companies, car auctions, car dealers, state records, inspections stations, and over 60 checks on every report.
Here's what you can discover about any vehicle by doing a West Virginia license plate search:
The number of owners

– Find out the number of owners the vehicle had including the number of owners, duration of ownership, registration details such as country, state, and city of registration. Find out the duration of ownership of each owner in the vehicle's history. Many customers have located their old vehicles by using our West Virginia license plate lookup tool.

Mileage information

– Check odometer records on any vehicle by entering the VIN number. Mileage information will include mileage, date, and location when it was registered. The odometer records include title records, registration, and renewals.

Accidents history

– If the vehicle was seriously damaged previously, it tends to be hazardous to drive it since you may never realize how a vehicle performs at high speed after a full repair.

Airbag deployment

– You should ensure that the vehicle has all the airbags and, if it doesn't have them, discover why.

Vehicle Specifications – Every vehicle comes with special options and packages at the time of purchase. By using our license plate lookup tool, you can find detailed specifications such as model, trim, engine, transmission, fuel, exterior, and interior options, standard safety features, airbags, audio system, braes, comfort features, convenience features, and security features. Find out over 200+ specifications on any vehicle by running the check.
Market Value

– Wondering how much the vehicle is worth? Our report shows you the market value of the vehicle based on estimated mileage. Learn about the depreciation and resale value of the vehicle compared to others being sold in the market.

Warranty Status

– Find out if the vehicle has any information including the type of coverage for warranty status.

Police incidents

– Each license plate lookup will verify information from law enforcement agencies to help determine if the vehicle had any claims. Find out if the vehicle has a clean history.

Safety rating

– Use our crash ratings guide to find useful information on the safety of the vehicle in a crash, including its technical capabilities to avoid accidents.

Recall and Defect information

– Vehicles are notorious for having recalls. Some of these recalls affect the safety and performance of the vehicle. Learn if the vehicle has had any manufacturer recalls. If there are defects, learn about their impact on safety and how to fix the issues.

Department of Motor Vehicle Records

– Every license plate lookup will verify title records from the Department of Motor Vehicles and government agencies. In Canada, this would be the Ministry of Transportation.

Insurance Databases

– Find out the number of claims made with insurance for the vehicle. It is highly recommended to verify if the vehicle has a clean history.

Inspection Records

– Multiple states have a law in place where emissions & safety inspections must be done yearly. Find out if the vehicle has had its yearly inspections done on time and if there were any outstanding issues with its inspections.

Natural Disasters

– When most people think of car damage, they assume the damage was caused by a collision. Natural disasters and intense weather conditions can cause significant damage to a vehicle. It is very common to come across damaged cars for sale, or cars that have been recently repaired. Driving in snow or rain isn't the only hazard – hail storms, floods, blizzards, earthquakes, and tornadoes can all cause extensive vehicle damage – especially hail storms, which cause billions of dollars in damage alone every year.
Check if a vehicle has Auction History & Photos
Another very unique feature of our West Virginia License plate lookup tool is that you will be provided with the auction history and photos. This service is exclusive to our report as no other West Virginia license plate check tool returns a report with auction photos or details. We provide accurate auction history with the help of a variety of car dealerships, auctions, and market sources. We not only provide additional information at a low cost but also ensure the accuracy of the data. Our vehicle history report is affordable and more informative than services like Carfax report and AutoCheck.
Check Loans & Liens for any vehicle in West Virginia
If you're lucky enough, you don't know what are those liens or recalls. Let's get a little bit deeper into this to give you an explanation of how it works.
Cars (and sometimes other vehicles) can be recalled by manufacturers if it turns out that some model has critical defects. In such cases, the recalled vehicles need to be repaired. Many car owners and dealers are too lazy or too busy to follow this procedure. Therefore, their cars go without repair but with leakages, out-of-order breaks, or dysfunctional airbags. Our license plate number lookup West Virginia tool will show you whether a car had been recalled and whether it was repaired after that. All manufacturer recalls can be repaired for free at your local dealership.
The word lien means that a vehicle is used to secure a loan payment. If a debtor fails to pay, a creditor may sell the property, in our case car. You don't want your car to be involved in manipulations like this. Say you purchase a vehicle from a buyer that did not notify you of a lien on the vehicle. What will happen is that the credit financing company will repossess the vehicle due to the lien regardless of you being a new owner and not incumbent on the lien. It is ALWAYS recommended to check a vehicle and ensure that loans & liens have been paid off.
Types of West Virginia License Plates
West Virginia has five (5) types of plates available to choose from. Each type of license plate has different requirements and fees.
West Virginia DMV Resources
The website for the West Virginia DMV provides basic and crucial information that is beneficial for drivers and vital statistics for those who need to acquire important documents. The website itself is easy to navigate and has numerous services that are available to you right at the comfort of your own home.
The services that are provided to you through this website are remarkable. As well as very easy to understand and navigate. Like most websites, there is a section for general information about office locations, hours, and contact information near your residence. When you first enter the website, you will see many options that are rather self-explanatory so you can quickly navigate to what you are initially looking for. If you are a driver then you can get information on how to renew or replace your driver's license and if you are a new driver you can make an appointment right on the website to get your learner's permit and take your required tests. Again, if you are a new driver and have not taken your written test, there are practice tests and a handbook that you can get from the website to help you.
There is a section for vehicle owners who want to obtain car titles or register their newly purchased vehicle. You have the option to change information like your address and name right from the DMV website so you do not have to go all the way to a ground location.
Another key thing that is available to you is access to your driving and criminal records. Alongside this, you can find information on how to get a birth or marriage certificate. You have the option to apply for both from this site.
There is so much more content that is shown on the West Virginia DMV website. As you go through the website you will find a great amount of information on how to get plates and tags for your car(s) and exact pricing for each service that is provided by the department of motor vehicles. Extra information is also there to assist you in understanding car insurance and tips for buying your first car. Forms are also uploaded for you to print depending on what application you specifically need. No information is unsaid on this website so you wouldn't even need to call in.
Uncover the complete history of your West Virginia – registered vehicle in seconds! Run a West Virginia License Plate Lookup tool now and get a vehicle history report completely free.  
West Virginia is a state located in the Appalachian region of the Southern United States, though it is also considered to be a part of the Mid-Atlantic Southeast Region. It is bordered by Pennsylvania to the north, Maryland to the east and northeast, Virginia to the southeast, Kentucky to the southwest, and Ohio to the northwest. West Virginia is the 41st largest state by area and ranks 38th in population, with around 1.791 million residents. The capital and largest city is Charleston.
West Virginia became a state following the Wheeling Conventions of 1861, at the start of the American Civil War. Delegates from the Unionist counties of northwestern Virginia decided to break away from Virginia, which also included secessionist counties in the new state. West Virginia was admitted to the Union on June 20, 1863, and was a key border state during the war. It was the only state to form by separating from a Confederate state, the first to separate from any state since Maine separated from Massachusetts, and was one of two states (along with Nevada) admitted to the Union during the American Civil War. While a portion of its residents held slaves, most of the residents were yeoman farmers, and the delegates provided for gradual abolition of slavery in the new state Constitution.
West Virginia is one of the 19 states that do not require a front license plate. Any person acquiring a new or used motor vehicle in West Virginia shall obtain a license plate within thirty (30) calendar days from the date of acquisition.
When a vehicle is registered in West Virginia, the owner will receive a registration card and license plate, which should be kept in the vehicle with the current insurance certificate at all times. New Residents must titled and registered their vehicles within thirty (30) days as mentioned above.
West Virginia Laws on License Plates
All vehicles must be registered and titled before anyone can drive on West Virginia highways and roads.
All personalized plate can be transferred to another vehicle in the original registrant's name or from wife to husband or husband to wife. A transfer fee $5.00 and insurance fee $.50 is required.
Lookup the License Plate from any State