Premium VIN prides itself on being the leader in providing vehicle history reports that show up-to-date historical data of any used vehicle. Each report includes data from the Department of Motor Vehicles (DMV), Insurance companies, Auctions, State & Federal databases, Inspections, Service records, Recalls and more. If you are selling a vehicle ensure you have a history report to conduct a quick and safe transaction. Data shows that used car sellers in 35% of cases get their asking price when providing a detailed VIN check off their vehicle. Buying a vehicle? It is highly recommended to run a VIN check on Premium VIN before buying a used vehicle to learn about the real history before making the purchase. We've saved our customers thousands of dollars from buying a vehicle with a hidden past.
Enter your VIN number and watch our service compile history records for your vehicle
Get a detailed VIN check on any new or used car, trucks, bikes, classic cars, recreational vehicles, trailers and heavy trucks.
Each VIN check will verify details from the DMV, NMVTIS, Auctions, Insurance, Police, State & Federal records.
Vehicles have been recorded as being involved in an accident.
Vehicles are reported with mileage & title inconsistencies.
A vehicle is reported stolen or a claim filed with insurance in North America.
Have outstanding loans & liens on the vehicle causing you to be liable for the debt.
Get the facts today to find out the past of any vehicle instantly
Enter your Vehicle's VIN Number
Your DMV History Report generates within minutes
View and print your history report instantly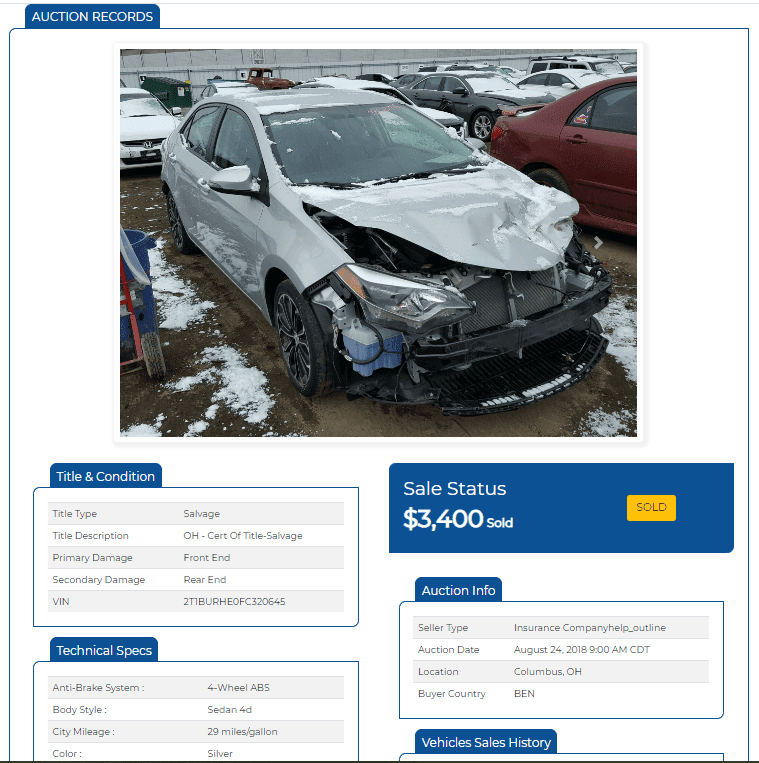 VIN: 2T1BURHE0FC320645
Style / Body: Sedan 4D
Engine: 1.8L I4 EFI
Country of Assembly: Canada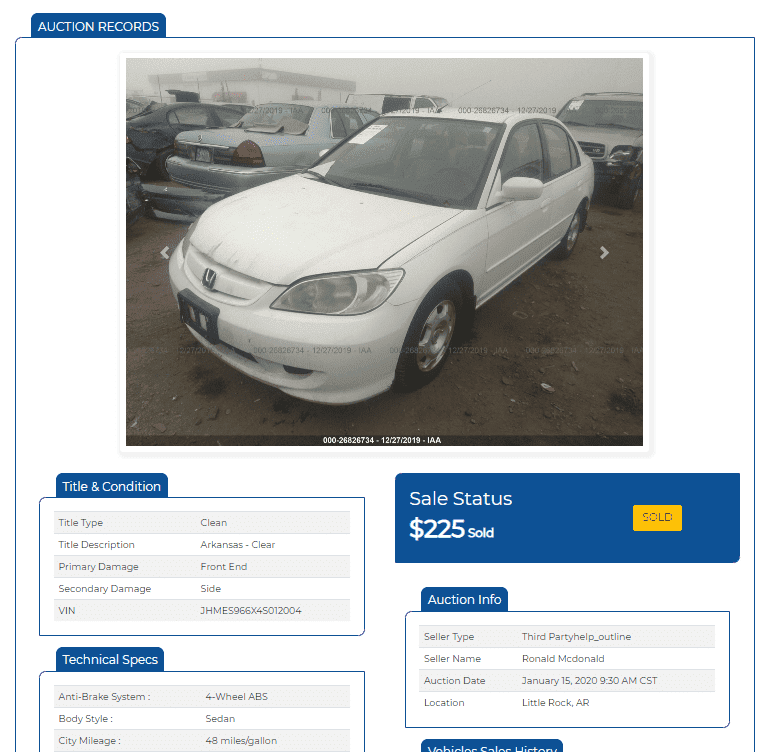 VIN: JHMES966X4S012004
Style / Body: Sedan 4D
Engine: 1.3L I4 MPI
Country of Assembly: Japan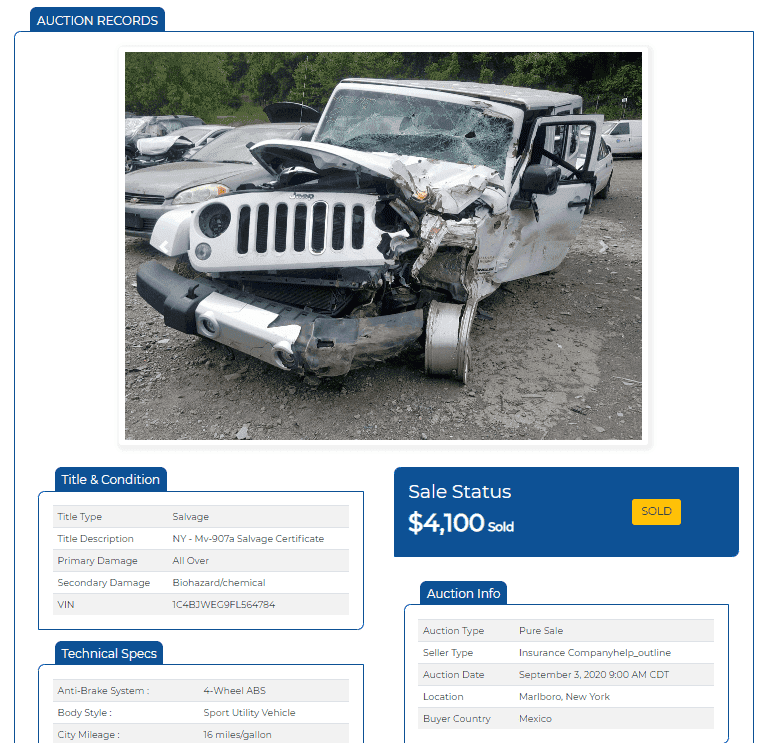 VIN: 1C4BJWEG9FL564784
Style / Body: SUV 4D
Engine: 3.6L V6 MPI
Country of Assembly: United States
License Plate Lookup by State​
We offer you the option to look up your license plate by State! If you want to buy a car but still have doubts about its overall state? Then you can easily discover its previous history and current specifications in a matter of minutes? All you need to do is enter your email and license plate number to get your report instantly.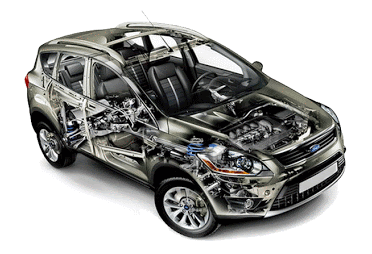 Check VIN by Manufacturer
Want to check your Car History report by Manufacturer? Do you want to learn about the engine, transmission, or any other vital info about your car? Would you like to find out when and where the car was Manufactured and assembled along with the detailed history? It's easy! All you need to do is enter your email and vin number to get all this information instantly.
At first, I was really worried about my used-vehicle purchase. I could see its present condition, but, at the same time, I wanted to know if something serious happened to it before. With the help of Premium VIN Report, now I can see the history of the vehicle I am going to buy.
Premium VIN Report comes as a blessing for the used-vehicle buyers. It provides a detailed report of the vehicle. For me, it cleared all the confusion I had in my mind while buying our first second-hand car for our son.
I entered the registration number of the vehicle I want to purchase on the Premium VIN website and it gave me a detailed report of the vehicle that includes important recall inforamtion and notifies me of the real condition of my vehicle.
Selling my used vehicle, I can say that Premium VIN Report was instrumental in helping me sell my vehicle as it showed the buyer I wasn't hiding anything. This creates transparency which helped me sell my vehicle within a week!