Are you shopping for a used car? This can be a challenging task. In this article, I will explain what to look for when test driving a used car. There are many steps to follow when shopping for a used car. Also included is a used car test drive checklist to assist you while shopping for your next dream mobile.
Do your homework, before investing thousands.
Before spending thousands of dollars on your next vehicle purchase, be sure to take your time. Would you buy a pair of shoes without first trying them on? Most likely not. In the same way, you wouldn't want to buy a used car without first giving it a proper inspection and test drive. So where to begin, you may be wondering. Let's go through it, step by step below.
What To Look For When Test Driving A Used Car?
We live in a time where information is accessible instantly on the internet for pretty much any vehicle. Vehicle forums are excellent places to find out all about your next vehicle. There are even buyer guides on forums that can assist you. Take for instance here:
Be sure to know what to look for and what to ask about, for instance, common maintenance and repair schedules. The owner probably knows more than you. Don't let them sell you a vehicle that is about to have major problems in the near future.
The Previous Owner
Not only is it important to know what to look for when test driving a used car, but it is also important to evaluate the current owner of the vehicle. Are they friendly or rude? Are they well dressed and well mannered or are they wearing dirty old clothes and being shady?
You can learn a lot about the vehicle by analyzing and inspecting the current owner of the vehicle for any red flags. If the owner is clean and well-behaved, then the car should also be in good shape. The odds of the car being in good condition and not having any secrets will be much higher. You have to trust the owner and also find out why they are selling the car.
Here are some sample questions to ask the owner:
Why did you decide to sell your car and what have you used the car for?
Has the car given you any problems or trouble?
How often does the oil get changed? (A good answer would be around every 3,000 miles)
Can you provide the Service records and location for the Services done?
Can I see the title to verify if it's clean or not?
Who and where did you last buy this vehicle from?
Does the vehicle have any issues to be aware of? (you may not get a straight answer on this one)
Is the asking price negotiable?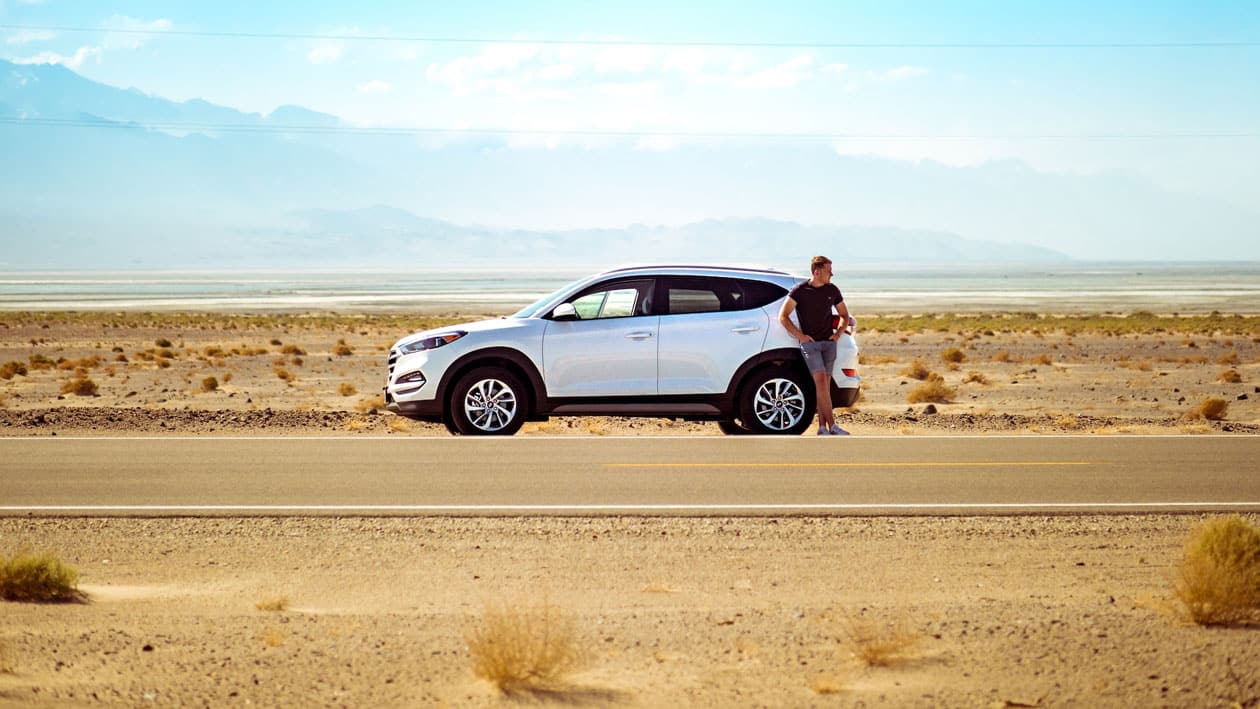 There was a time when I was shopping for a used vehicle. I checked out an SUV. The owner was not friendly and he also dressed very poorly. The car was full of trash and the owner was very hesitant to even let me test drive it. There were so many red flags happening during the meeting. Luckily I didn't choose to buy this vehicle.
However, I made one giant mistake before purchasing an old FORD Ranger truck. I did not pull a vehicle history report for the vehicle. Sigh.
The Well Noted VIN Check For The Full Detailed Vehicle History.
I can't begin to tell you how important it is to look up the full vehicle history of the car before spending thousands of dollars. The report can be purchased for as low as even $5 USD during special promotions and discounts.
PremiumVIN is a great website to get the full detailed history of the car for a very affordable and reasonable price. Heck, you can go on to their 24/7 live chat and request a 60% discount just for reading this blog.
So why is a vehicle history report so important?
Well, you can learn more about the hidden history of the vehicle. This includes previous accidents, auction records and images, loans and liens, color changes, title status and owner changes, and more. Don't judge a car by its appearance because there can be many hidden secrets about the car. The owner does not want you to know about the hidden history of the vehicle. Please do your due diligence and your own research to learn more about this vehicle before spending your hard-earned bucks.
A 1995 used Ford Ranger that I purchased ended up having a blown head gasket three months later which cost me $2500 to fix, half of what I initially paid for. The reason why I did not pull up the vehicle history report or take it to a mechanic first is to have it checked. The "check engine light" often came on even after the repair and I ended up selling the truck two years later for only $800 USD. A lot of cash was lost to poor decisions on my behalf. Live and learn they say.
The Exterior Inspection Of The Vehicle
Now you have evaluated the owner and checked out the hidden history of the vehicle, what's next? The inspection of the exterior of the vehicle. It is important to thoroughly walk around the vehicle and investigate every nook and cranny.
It is important to check for scratches, dents, marks, paint damage, rust, mold, paint touch-ups and more. Check the glass for cracks.
Also, it is important to check under the hood as well as under the car, if possible. There could be hidden damage under the vehicle from driving over potholes. Open and close all the doors to make sure that it is smooth and no problems. This is very important for safety.
Finally, check the car's dimensions with measuring tape to make sure that this vehicle can fit into your garage.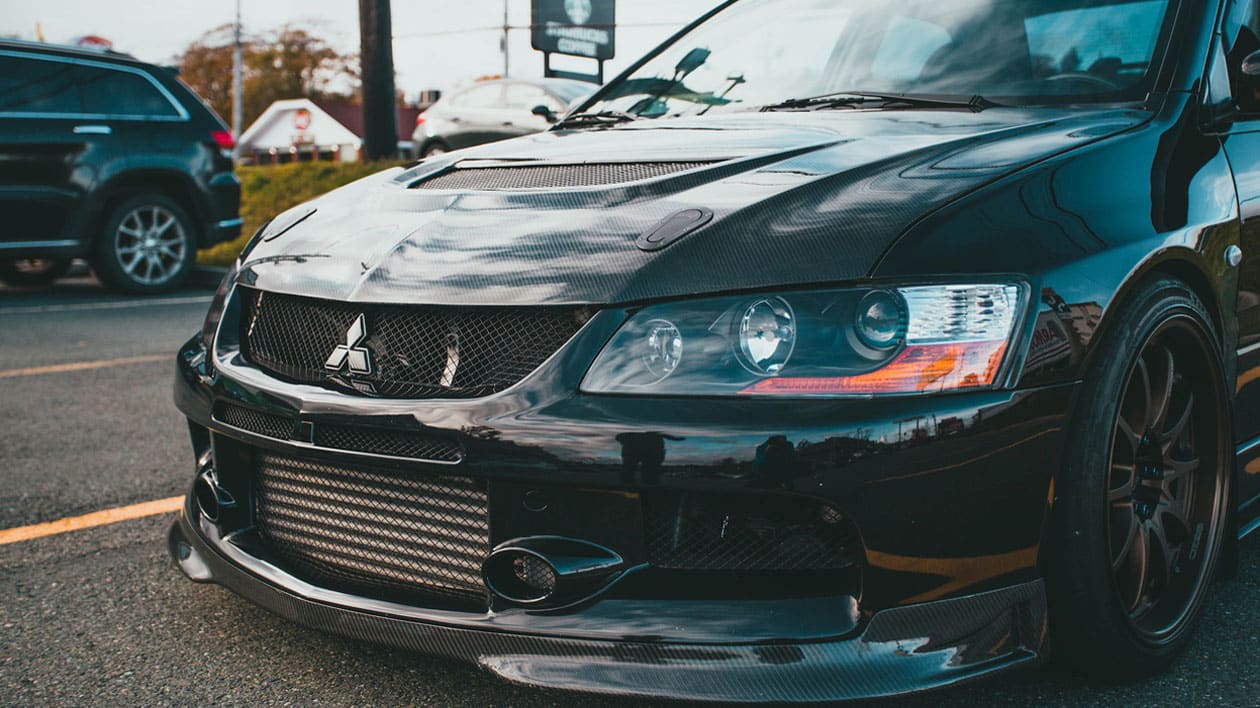 The Interior of The Vehicle
After fully investigating the exterior of the car, it is now time to fully inspect the vehicle from the inside.
The first step is to sit in the driver's seat. Now do the sniff test. Does it smell like cigarettes (will that bother you?) or even worse a damp smell? A damp smell indicates that this car was in some kind of flood. This is a major red flag. Be sure to check you are comfortable while sitting. The steering wheel has to be adjustable.
The driver's seat also has to adjust to your comfort level. Be sure to check that the seat can adjust both horizontally and vertically. Next, have a look around for any cosmetic or physical damages. Open and close all the windows. Check the headlights, tail lights, and turn signals. Slide open and close the sunroof.
Check the seat belt buckles that they work, and adjust the side and rear-view mirrors. Overall, if anything is not working, please ask the owner if they can fix it.
Finally, check below you, around you, and above you for any hidden surprises while in the vehicle. Afterward, be sure to go into the back seats and middle seats to check the comfort level and features. You want to make sure that your passengers are happy and comfortable while riding. Did you check the Air Conditioner and Heater?
Be sure it is working well and quickly. A long delay could be a problem.
Space
Are you buying a car that requires a lot of storage space? It is important to measure the space available in the car. Do the back seats fold down to open up more trunk space? These are very important key points to check when analyzing the space available in the car. Are you a surfer?
I used to fit a 9-foot surfboard longboard into a 2009 Volkswagen Rabbit hatchback. I put the back seats down and put the passenger seat all the way back with the headrest removed.
Then I would slide the board into the back seat with the nose of the board going into the foot space of the passenger's seat. The hatchback would close with just a couple of inches to spare.
Overall, depending on your needs for the car, be sure that the car has enough space for your personal requirements.
Tires
One area of the car that can be easily overlooked is the tires. Be sure to give yourself time to inspect the tires.
Check the tread to make sure that it is still fresh. If the tires are worn out or run down, then you may be burdened with the cost of new tires in the near future. This is like adding $700 to the price of the vehicle. This can break the wallet if you are not careful. There is an easy trick where you put a penny into the grooves of the tire tread. If you can see most or all of Abe's head, then the tires don't have a lot of life left in them. Also, the rims need a check for any damage or dents.
I once lived in the rainforest with a dirt road with lots of potholes. My rims on the Volkswagen Rabbit were pretty banged up after a while, even needing replacement.
The Best Way to Test Drive a Used Car
Now it's time to take the joy ride for a spin around the block. You might be wondering, how to do a used car test drive. Be sure to adjust the steering wheel and driver's seat so that you are comfortable.
Do you need insurance when test driving a used car? I will go into this a little later in the article. For now, let's focus on driving and checking what to look for when test driving a used car.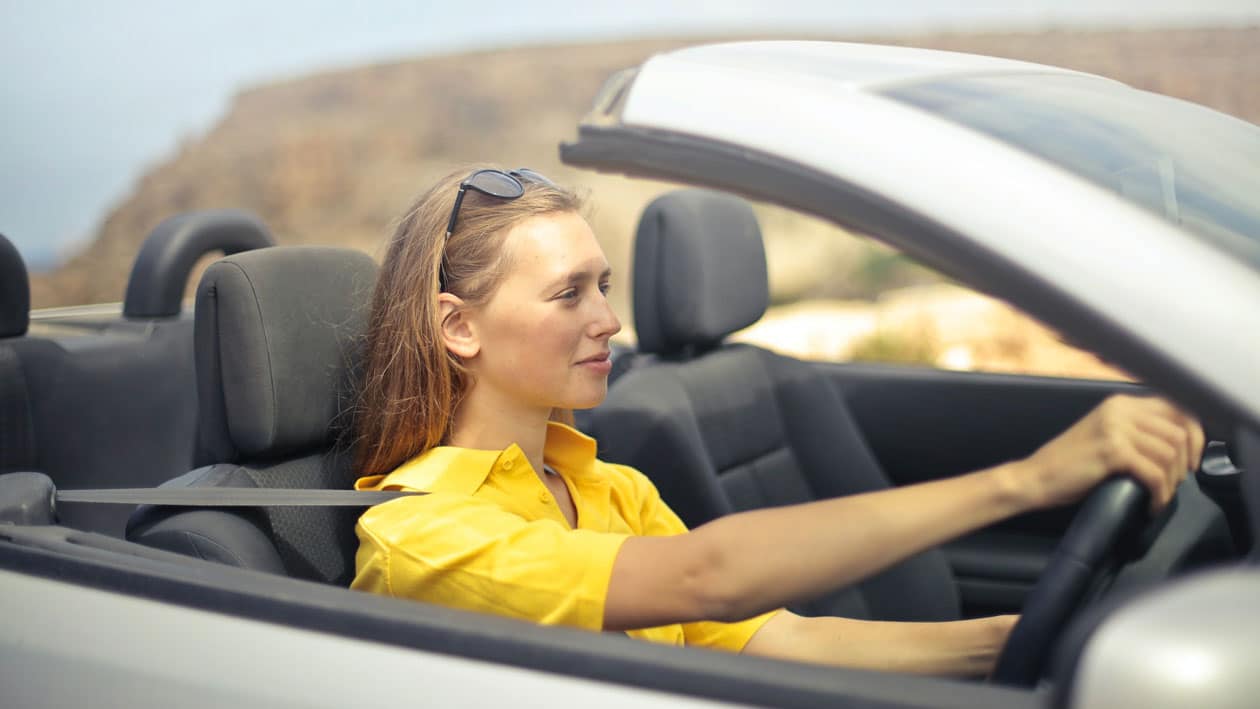 A quick tip is to turn on the car and pop the hood. Now listen for any unusual noises including rattling, ticking, or anything that sound off. Any strange noises need to be further investigated before purchase. The seller may know what it is but may not want to tell you.
You are in the driver's seat and you just started the car. Did it start easily or give you any problems?
Be sure to take note. Then check for any issues while test driving. Does the car change gears easily if it's a stick shift? Are the foot pedals working well? Does the car stay idle after turning on for the first time? Don't be shy when test-driving a used car. Go on different roads and at different speeds.
Then check the brakes as well. The car should be decelerating smoothly. If there is a vibration, or squealing sound, it could be an indication that the brakes need a replacement, or even worse have been replaced with cheap parts. You should also check to see if the ride is smooth or bumpy while driving.
Overall, you might be wondering how long should you test drive a used car. Please take your time when test driving a used car. Be sure to test drive more than one car so you have a better comparison. It is important to take your time when purchasing a used vehicle. I once rushed into purchasing a used Ford truck only to end up paying thousands of extra dollars for repairs.
The key point to take from this article is to make sure you get a vehicle history report. You can get a very high-quality report here from us at PremiumVIN.