Before any used car purchase is completed, it is recommended that the vehicle specifications and vehicle history information are provided to car buyers. With the information provided after a VIN check and window sticker lookup, consumers can make the best decisions and purchase reliable vehicles, in this case, Freightliner trucks. In this article, we will discuss how to find the VIN on a Freightliner truck and how to do a Freightliner warranty check by VIN.
Freightliner trucks are high-quality semi-trucks that are useful for various truck applications. They are fuel-efficient and have good safety and reliability ratings. Used Freightliner trucks also come with good technology and performance, but it is recommended to determine the warranty status of a Freightliner truck or any other Freightliner vehicle before purchase.
One of the benefits of purchasing a used Freightliner truck with warranty coverage is reduced costs on repairs and maintenance. A warranty on a Freightliner truck significantly reduces the cost of maintenance and repairs on covered vehicle parts, resulting in more savings for Freightliner owners. To accurately determine the Freightliner used truck warranty, it is necessary to generate a window sticker with the PremiumVIN Freightliner window sticker lookup tool.
What is a Window Sticker Lookup Tool?
A window sticker lookup is a service provided by vehicle history report providers to help car buyers, sellers, or owners determine the specifications, features, and warranty coverage of their vehicles. The Vehicle Identification Number (VIN) is a 17-character unique code assigned to every vehicle during manufacture. This code serves as an identifier and can be used by window sticker lookup tools to access accurate vehicle features.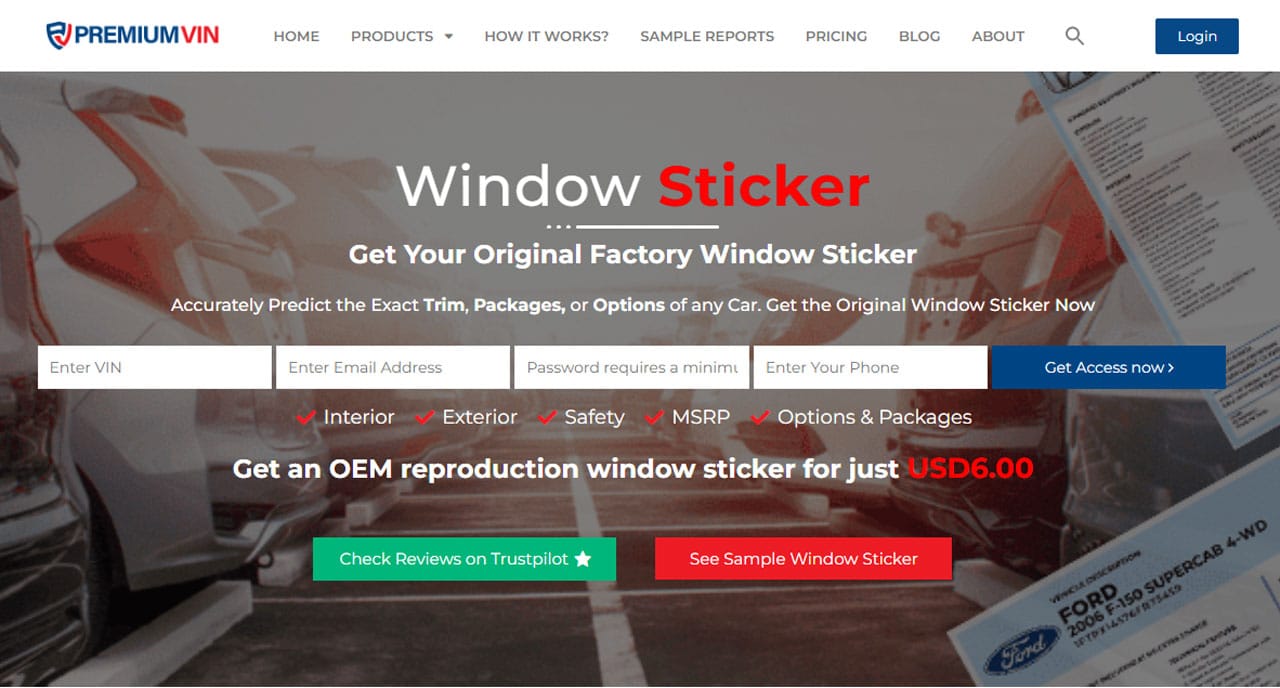 With the Freightliner window sticker lookup tool provided by PremiumVIN, car buyers or sellers can gain access to the Freightliner warranty coverage and more details, such as:
Year.
Make.
Model.
VIN.
Interior features.
Exterior features.
Safety and security features.
NHTSA safety ratings.
Fuel economy.
Optional equipment.
QR code.
Parts, content information, and more.
A Freightliner warranty check by VIN protects car owners from unnecessary costs on repairs, thereby reducing monthly maintenance costs and improving savings.
ALSO READ: Toyota Specifications by VIN: How to Easily Decode a Toyota VIN?
How to Locate a Freightliner Truck's VIN?
The Vehicle Identification Number (VIN) is a 17-character code that serves as a vehicle's identifier. The VIN can be found in a number of different places on Freightliner trucks. The most common Freightliner VIN locations are:
On the dashboard of the Freightliner truck.
On the driver's side door frame.
Under the hood.
On the chassis.
Vehicle registration documents.
Certificate of title, etcetera.
Be aware that the VIN on classic vehicles (vehicles manufactured before 1980) is usually less than the standard 17 characters and maybe 5-digit VINs, 7-digit VINs, 13-digit VINs, and so on.
How to check the warranty by VIN with a Freightliner Window Sticker tool?
To check your vehicle's warranty by VIN with the Freightliner window sticker tool provided by PremiumVIN, you will have to follow the steps below: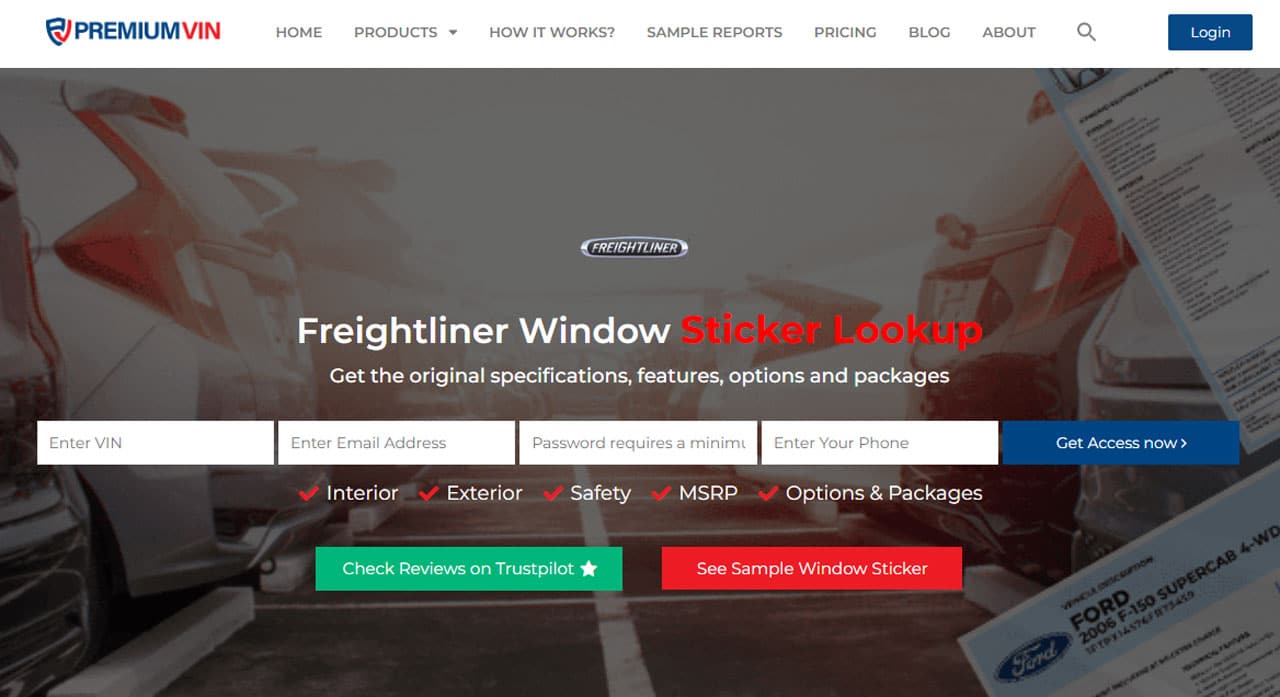 ALSO READ: How to Check the Mileage on a Tesla | Easiest Ways
Importance of a Freightliner warranty check by Window Sticker
Buying a new or used car is a huge investment, and no one wants to purchase a defective vehicle or one with hidden damages, but sometimes these things happen. In situations like that, the vehicle's warranty coverage protects consumers and reduces costs.
With warranty coverage, car owners enjoy peace of mind, knowing that damages and defects on their vehicles are fully covered. Having the warranty status of a vehicle provided by the PremiumVIN window sticker lookup tool during car purchases helps buyers make the best decisions and purchase reliable vehicles with good warranties.
Frequently Asked Questions