Are you in need of a used car in Virginia? If you are buying a used car in Virginia, then you will need all the guidance you can get. Whether you are buying a car in Virginia from out of state or you want to be a part of a private car sale in Virginia, these tips will guide you on how to buy a used car in Virginia.
Useful Tips on How to Buy a Used Car in Virginia
There are some useful tips and steps that you must follow if you want to buy a reliable vehicle from a dealership or a private seller. Following these guidelines has yielded the best results for a variety of customers. They are
Research the used car market in Virginia.

Research the dealership's reviews and information.
Consider your financing options.
Understand Virginia's used car buying laws.
Get a vehicle history report.
Carry out an inspection and test-drive the used car.
Negotiate the price and complete the sale.
Register the vehicle and change the vehicle's ownership.
Research the used car market in Virginia.
The very first step to take before buying a used car in Virginia is to carry out some research. This research should be carried out before approaching a dealership for a purchase. Take out time to do research on the various car brands and models you are interested in; check for different trims, years, engine specifications, interior and exterior features, and base requirements of the model you are interested in; and take note of the asking price.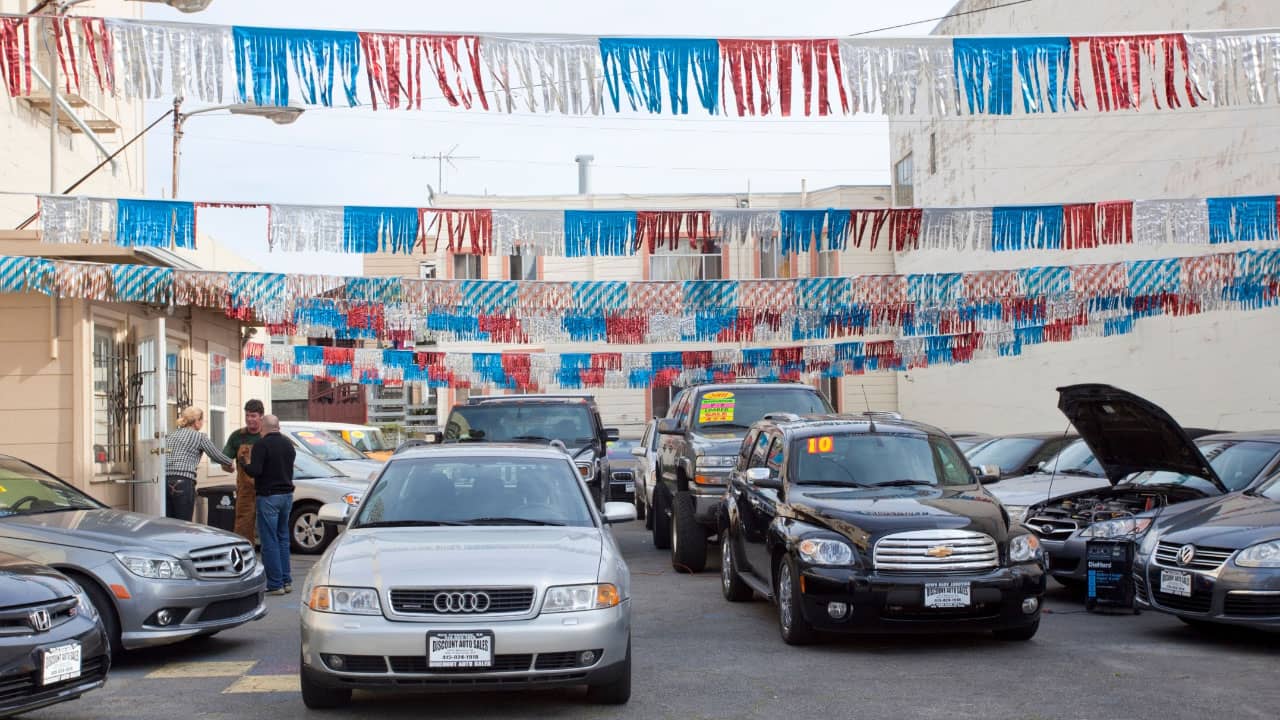 Extend this research across dealerships and make inquiries as often as possible. The goal is to get a reliable vehicle at a reasonable and affordable price, so you must take the time to browse through different dealerships. Most often, the research process is best done online, where you have access to various marketplaces such as Craigslist, eBay, and others. You can also get good price estimates from Kelly Blue Book and the National Automobile Dealers Association.
The average price of a used car in Virginia is $33,512 according to iSeeCars; keep this in mind when you do your research.
Research the dealership's reviews and information.
Now that you know more about a specific vehicle and its fair market value, the next step in learning how to buy a used car in Virginia is deciding which dealership to buy from. Look for reviews and ratings of the local dealerships that you can choose from, weigh them, and pick the best.
Choosing the right dealership is one of the best decisions you can make because a reliable dealership will sell a reliable car. If you happen to be buying a car in Virginia from out of state, then you should place crucial importance on this step. Be observant of the reviews the dealership has received so far, and if they are not encouraging, you can always turn to another.
Consider your financing options.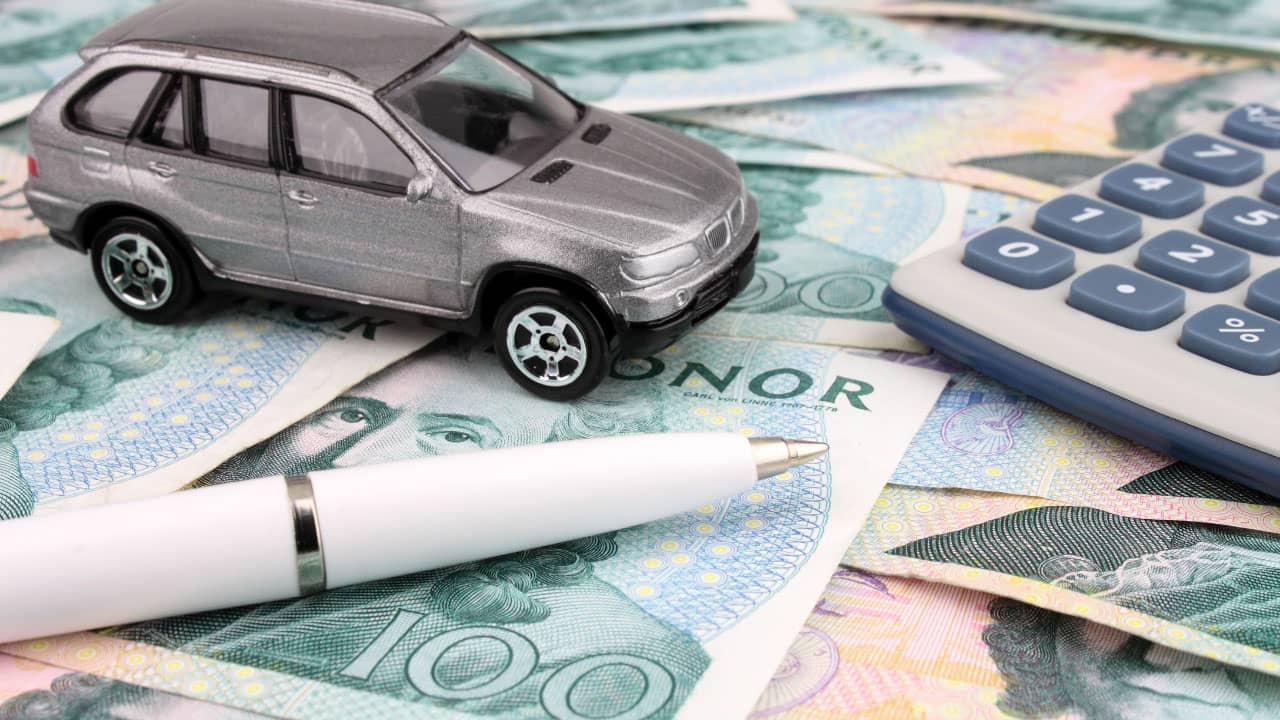 Next, consider your financing options. Will you require a loan for your used car purchase in Virginia? If you would, then it's best to get it sorted out before you approach the dealership. You should have a budget and stick to it as well. It is recommended to walk into a dealership with your financing options sorted out, as if you miss the deal, you may not meet it the next time you arrive.
Understanding Virginia used car laws
Understanding how to buy a used car in Virginia comes with understanding the state's used car laws. There are some documents and information that a dealer is required by law to provide during and after a used car sale in Virginia. These Virginia used car laws are here to protect buyers during the car-buying process and after.
Virginia's Lemon Law
Virginia's Lemon Law mandates that if your new car is a lemon, the manufacturer must either refund your money or replace the car. A "lemon" is a vehicle that has undergone repairs for one particular defect more than three times and the problem still seems to persist.
According to the Virginia Motor Vehicle Warranty Enforcement Act, your new car (bought in Virginia) may be considered a "lemon" if you've tried unsuccessfully to have the same issue fixed three or more times or if it's been out of commission for more than 30 days in a year.
If you think your car is a lemon, then you have to immediately contact the office of the attorney general and file a claim under the Lemon Law Act.
Get a vehicle history report.
To prevent ending up with a lemon, all you have to do is generate a report that can tell you about the damages and defects that a vehicle has. A vehicle history report is a document that shows the history of a vehicle. With a vehicle history report from Premium VIN, you can gain access to the odometer reading of a vehicle and expose odometer fraud, if any. You also gain access to accident and damage histories, theft records, ownership histories, service and maintenance history, auction and sales history, vehicle specifications, and more.
With a vehicle history report, you can determine the reliability of the vehicle you are interested in. All you need to provide for Premium VIN to generate a comprehensive vehicle history report is the VIN number (17-digit code on the dashboard of your vehicle).
Inspection and test-driving the used car
Now that we have confirmed the reliability of the car, it's time to have it inspected. To get the best results, get a licensed mechanic to inspect the vehicle. Make sure the car has a jack, lug wrench, and spare tire. Make sure the vendor has the key to unlock any locking hubcaps if the car has them.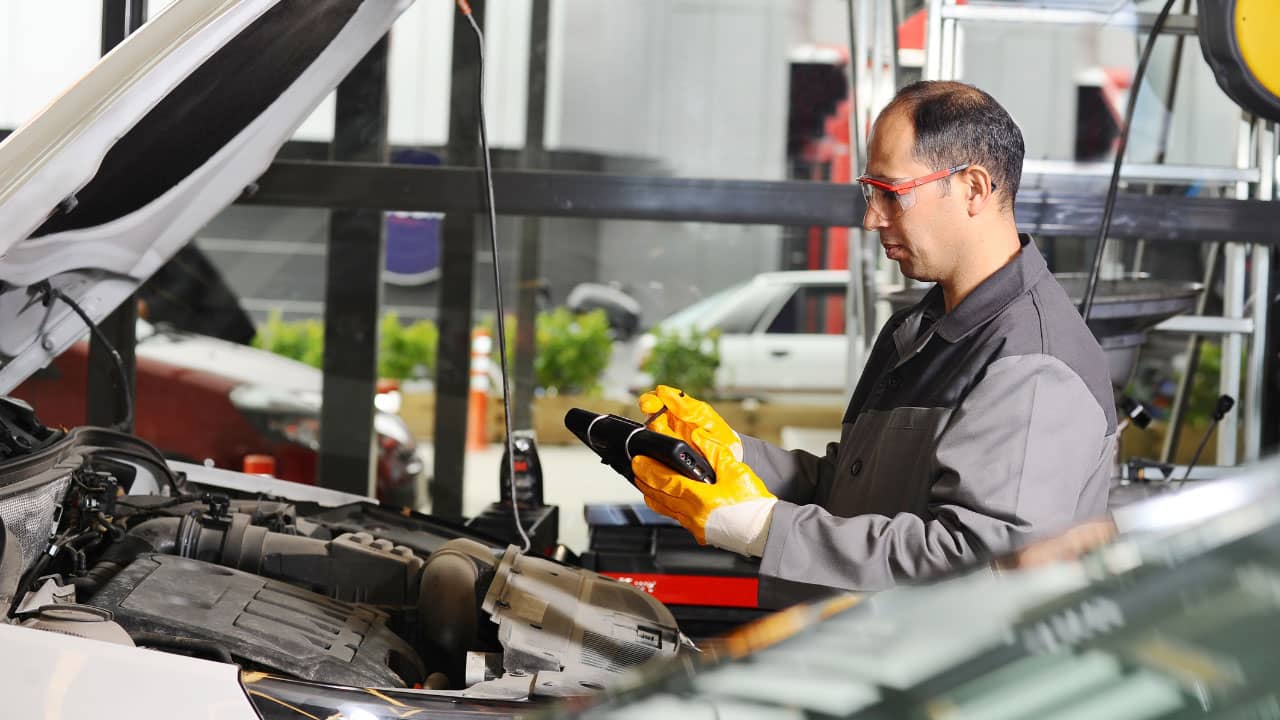 The mechanic will closely inspect the operation of every light, every gauge, the windshield wipers and washers, the power windows, seats, and locks, the audio systems, and every other mechanical and electronic part of the car.
Also, keep an eye out for water damage. Usually, water stains are a sign that the vehicle is a salvage or flood-damaged car. Look for signs of spray paint, water stains on the upholstery and carpet, signs of discoloration, and corrosion in metallic parts like the engine, inside the car, and under the interior carpeting.
After a good inspection has been completed, take the car out for a test drive. If possible, hire a test driver. He will closely monitor the car's noise, steering feel, tires, maintenance, interior wear, seat comfort, sound system, brakes, and bodywork.
Price Negotiation and Sale Completion
Now we negotiate. Before you begin negotiating, make sure you have an estimate of the vehicle's fair market value. Having an idea or an estimate of the car's worth before negotiating will help you when the time comes to negotiate. Whatever it is, begin your negotiation 10–25% below the asking price of the vehicle. This will give you an edge over the dealer, and you can strike a great deal. If the dealer's asking price is way above your budget, remember that you can always walk out of the deal.
After reaching an agreement, you should proceed immediately to the paperwork.
Registering the vehicle and Changing Ownership
Congratulations! You have gotten yourself a reliable vehicle. What now? Register it. You are only allowed to use a vehicle after registration. To begin the registration process, you have to put together some paperwork and documents, such as
Certificate of title
Bill of sale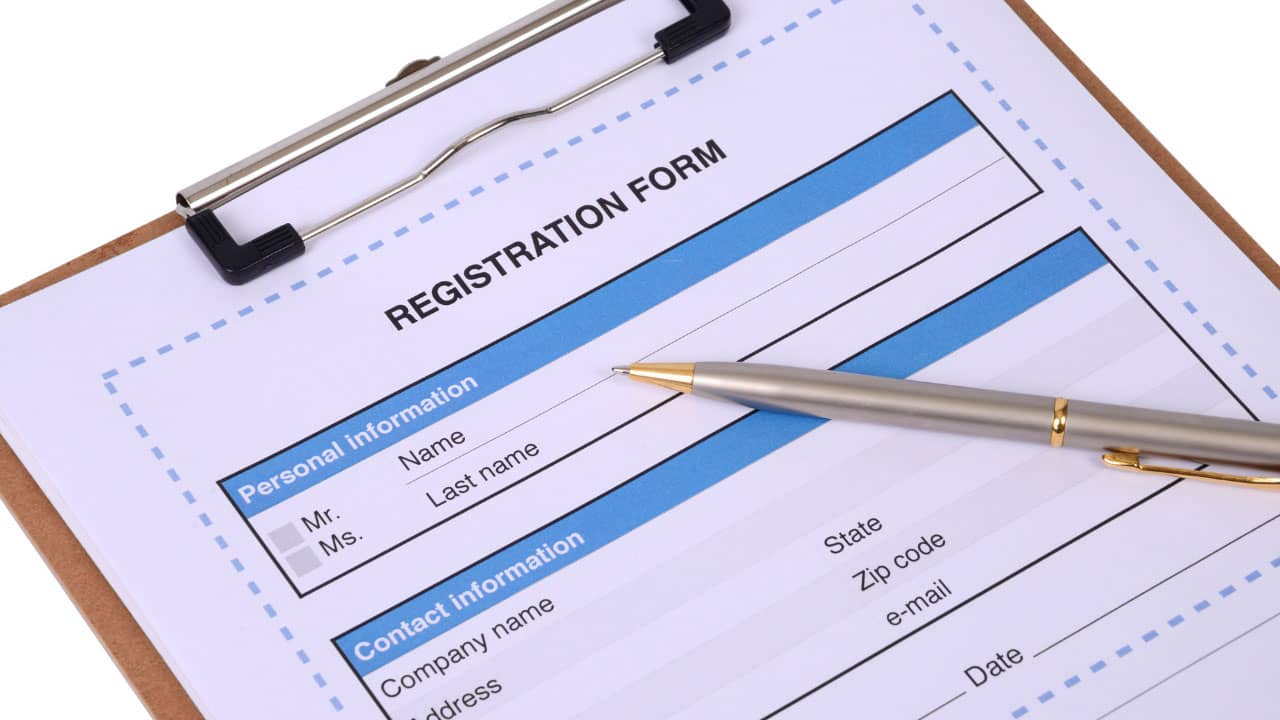 Certificate of title
A certificate of title is used to show ownership of a vehicle. After completing the payment for a used vehicle in Virginia, it is expected that the dealer transfers the certificate of title to you and fills in, among other things, the following information:
Name
Address
Vehicle Identification Number (VIN)
A notice of odometer disclosure
signature (done after payment)
After the title has been transferred to you, you will need to take this document with you to the Virginia Department of Motor Vehicles (DMV). You will also require a bill of sale. What is a bill of sale?
Bill of sale
The next document you need to prepare before you can title and register your vehicle is the bill of sale. The bill of sale carries the purchase price of the vehicle and acts as proof of purchase. It contains the vehicle identification number and other details.
How to title and register a used vehicle in Virginia?
Before registration, the vehicle has to be titled. Remember, you already put together all the documents you need, and you can now proceed to the Virginia Department of Motor Vehicles (DMV). Be aware that you don't need to visit the DMV to get a title. You can apply via mail, drop-off, or a customer service appointment. The steps to follow to title a purchased vehicle are
Step 1: Present the following documents:
The certificate of title was transferred to you by the dealer.
Fill out the Application for Title and Registration. Make sure the details provided are correct.
Proof of address, such as a payroll check stub issued by an employer within the last two months, a U.S. or Virginia income tax return from the previous year, an original monthly bank statement, etc.
The bill of sale, as proof of purchase.
Proof of insurance.
If you are buying a car in Virginia from out of state, then you need to follow the same steps as above. Make sure the dealer hands over the vehicle's certificate of title to you. Fill out the application form and get a bill of sale.
Step 2: Pay the following fees.
Titling fee: $15.
Sales and use tax is usually 4.15% of the purchase price.
Step 3: Record the odometer reading.
This value is usually recorded in the certificate of title transferred by the buyer. Now, you will record this value in the application for title and registration from the DMV. To confirm the current odometer reading, you can run a VIN check and generate a vehicle history report from Premium VIN. This will give you an accurate odometer reading of the vehicle at the time of sale.
Step 4: Select an electronic or paper title.
The next step here is to make a choice between an electronic or paper title. A paper title will be issued to you if you want, and if you choose an electronic title, the DMV will keep it for you in their records, and you can get a paper title anytime you please at the customer service center. You will only need to provide proof that you are the registered owner. Now that you have completed the process for getting a title, let's get to the registration process.
Step 5: Pass an emissions test.
If your vehicle will be used mostly in Arlington, Fairfax, Loudoun, Prince William, or Stafford, or in the cities of Alexandria, Fairfax, Falls Church, Manassas, or Manassas Park, your vehicle must pass an emissions test.
Step 6: Pass a safety inspection test.
Your purchased used car in Virginia must pass an annual safety inspection and display a valid safety inspection sticker. Failure to do so may result in a ticket or a police marker being placed on your car.
Step 7: Pay the vehicle registration fee and submit your application.
The last step here is to pay the vehicle registration fee and submit your application. This process can be done via mail or in person at any DMV customer service center, DMV Select office, or mobile office.
When your car's registration is complete, you will receive
One license plate on the front and one on the back.
Decals displaying the registration's expiration date
A registration card.
Can You Buy a Car without a License in Virginia?
Yes, you do not need a license to buy a car in Virginia. Without a license, you can buy, title, and register a vehicle, but this doesn't mean that you can drive a registered vehicle without a license. It is recommended that you get a driver's license within 60 days of registering your car.
With the tips and steps highlighted in this blog, you no longer need to worry about how to buy a used car in Virginia. Just follow these tips, do your research, and get the right documents in place.