With the increase in demand for used cars in Tennessee, you must have considered putting up your vehicle for sale. If you are a newbie in car sales, then you have much to learn.
Here we will learn how to sell a used car in Tennessee, the steps to take to engage the consumer completely, and what documents are required during the sales process.
How to Privately Sell a Car in Tennessee?
When it comes to selling a used car in Tennessee, there are some rules that must be followed and some documents that must be provided to avoid ending up with legal problems. Here we will analyze the step-by-step procedure to sell your car.
#1 Organize the Vehicle's Documents
Before putting up an advert, you have to ensure that all the required documents are available for sale. These documents make the process easy as they speak volumes for you and your used vehicle. When the vehicle's documents are not available, the buyers may lose interest. The necessary documents are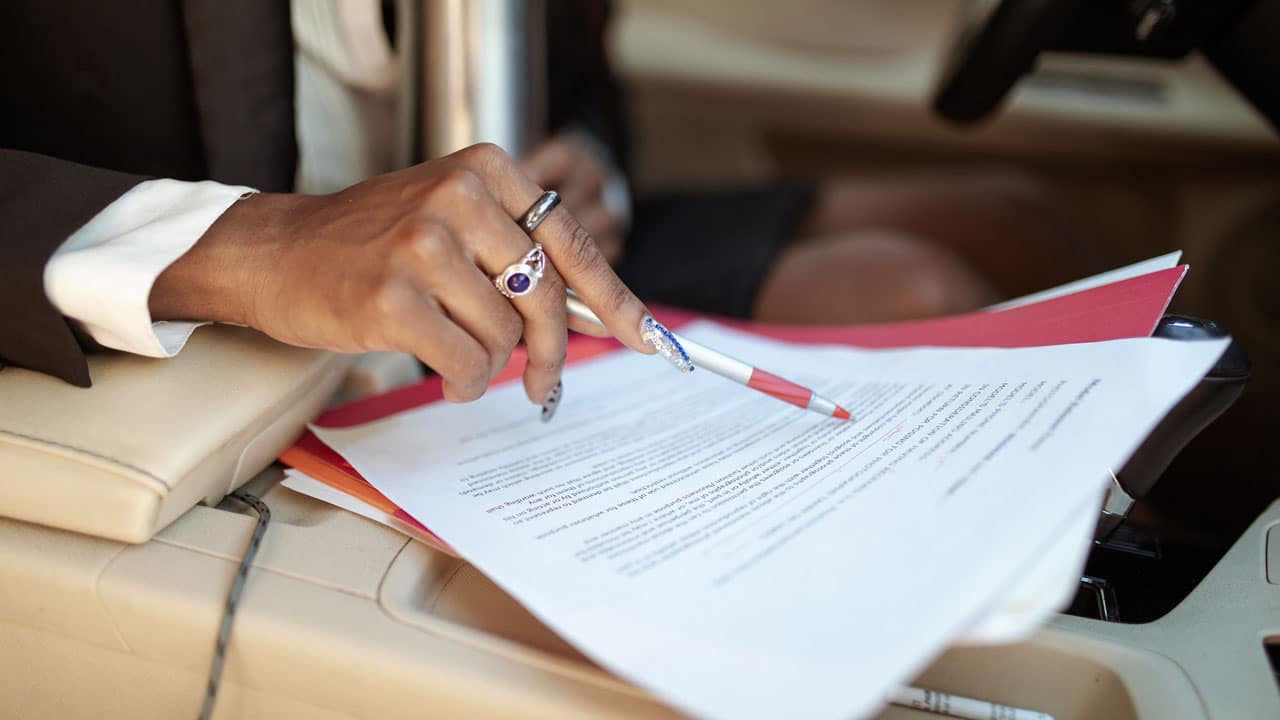 Certificate of title
The title serves as proof that the used car belongs to the person holding the title. It serves as proof of ownership of the vehicle and it must be signed over to the buyer after the car has been purchased. This document usually contains the following information:
Name
Address
Vehicle identification number (VIN)
Signature (completed after payment)
READ ALSO: When Are Used Car Prices Going Down In 2023?
Odometer Disclosure Statement
An odometer disclosure statement is a legal document that holds a record of the vehicle's mileage at the time of transferring ownership from the seller to the buyer. If for any reason the seller discovers that the vehicle's odometer's reading is incorrect, then this information must be included in this document.
A standard odometer disclosure statement includes the following information:
The seller's name and contact information.
The buyer's name and contact information.
The date of odometer certification.
The vehicle's year, make, and model number.
The Vehicle Identification Number (VIN).
The accurate mileage of the vehicle.
To avoid getting into trouble by providing incorrect information, most buyers confirm vehicle information through vehicle history reports. You can get a vehicle history report from Premium VIN to make confirmations.
Bill of sale
A bill of sale works just like a receipt and proves that the vehicle has been sold off to a buyer. In Tennessee, the bill of sale is not a compulsory document in Tennessee but you can provide one if you want. The bill of sale provides legal protection for you and for the buyer as well. What information is contained in a Bill of sale?
The seller's name, address, and contact information.
The buyer's name, address, and contact information.
Sales tax information.
Date of transfer of the vehicle.
As-is information.
Certification/signature.
Vehicle History Report
A vehicle history report is a document containing information about a vehicle's past. A vehicle history report displays the vehicle specifications, theft history, auction/sales history, lien records, accident and damage records, title records, and more. This information is acquired from various databases and records using just the vehicle's 17-character Vehicle Identification Number (VIN). With a vehicle history report of your car, consumers are easily convinced of the value of a used car. It has helped close a lot of deals and it will keep doing that.
You can get a detailed vehicle history report at an affordable rate from Premium VIN or other providers like Detailed Vehicle History and Instant VIN Reports. Having a vehicle history report promotes trust and confidence in your vehicle.
Window Sticker
A window sticker is another document that speaks for the seller when it comes to selling a vehicle. A window sticker is a label that lists the vehicle specifications, the manufacturer suggested retail price (MSRP), features, packages, safety features and ratings, fuel efficiency, and other details. It is usually recommended to attach a window sticker to your vehicle to improve sales. To get a window sticker, place an order with Premium VIN and you will receive your window sticker in no time.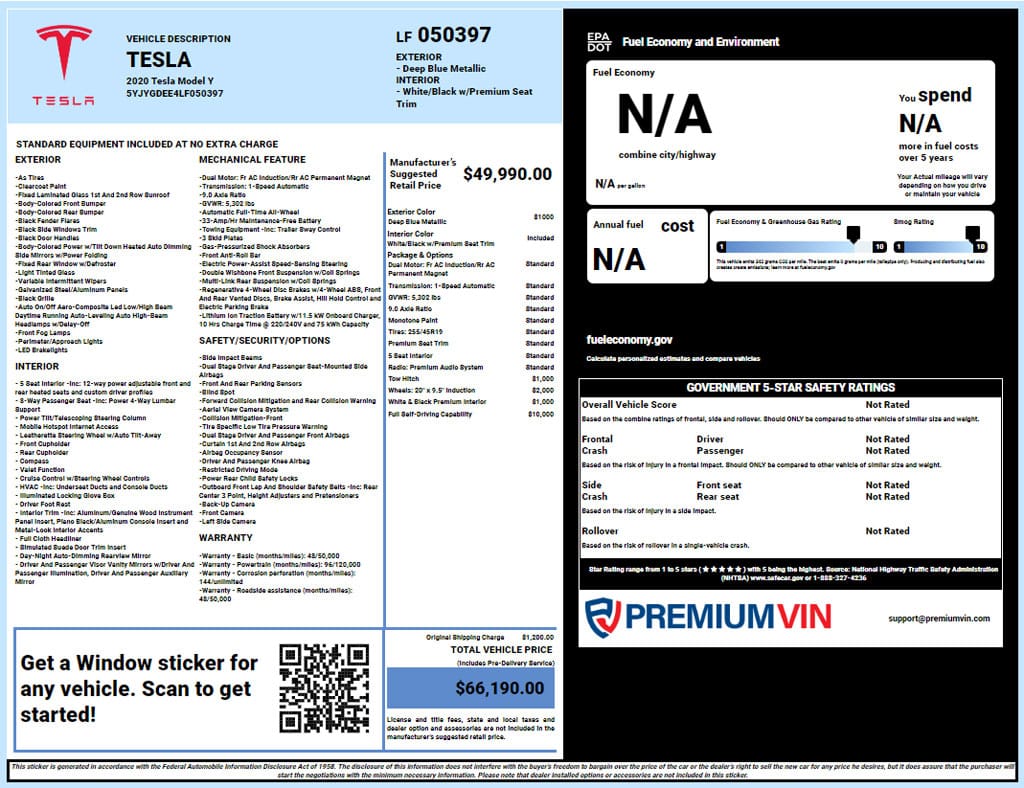 These are the documents you have to put in order if you want to sell a used car in Tennessee. Let us now move on to step two.
READ ALSO: How Many Owners Are Too Many For A Used Car?
#2 Schedule an inspection
After the buyer has confirmed his interest in the vehicle, it is now time for you to schedule an inspection and test drive with the buyer. Usually, the buyer comes with a mechanic to analyze the vehicle's parts and determine their reliability.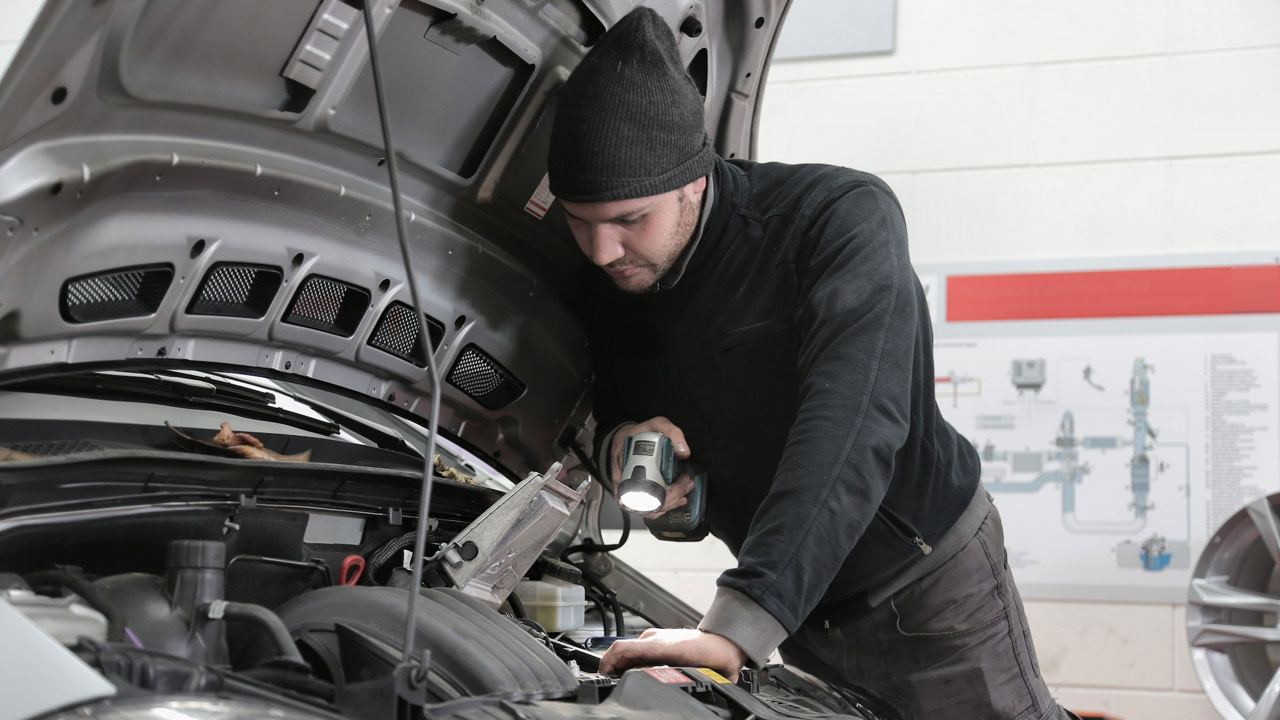 After the inspection is complete, allow the buyer to take the vehicle for a test drive. Choose a place to meet and select days and times you're available for the test drive.
#3 Complete the sale and transfer the title
After the inspection and the test drive, it is now time to sell the vehicle. Congratulations! Now the sale can be finalized and the title transferred to the new owner. Ensure that the information filled in the certificate of title is correct and both parties signed. As the seller, your data should be entered at the back of the papers and the buyer's on the front page.
#4 Remove your plates
Ensure that your license plates are taken out of the vehicle at this time and the new owner can take full responsibility for his vehicle.
#5 Cancel Insurance
Ensure that your existing insurance on that vehicle is canceled. This is the last stage and vehicle insurance must be canceled. This process is not difficult and can even be as easy as sending mail. There are three options you could consider when canceling your car insurance.
Pick up your phone and call your agent.
Send a mail to your insurance provider/agent.
Send a signed request via fax.
The good news is that you can cancel your insurance anytime you wish. The bad news is that you may be charged $20 – $30 or 10% of your remaining policy payment.
Frequently Asked Questions