Purchasing a used Tesla comes with a lot of guidelines to follow if you want to get the most out of your purchase. One of these guidelines is to take a look at the service history of your vehicle. Electric cars generally have little or no maintenance requirements, but this doesn't mean you should ignore the service history of your Tesla and purchase a vehicle that has been poorly maintained.
You need to be sure that your vehicle is in good working condition, up-to-date on necessary maintenance, and has been taken care of over the years. In this article, we will be discussing how to find Tesla's service history by VIN number in Canada.
What is a VIN number?
A VIN (Vehicle Identification Number) is a unique identifier that is attached to a vehicle during manufacture. The Tesla VIN is a 17-character string of letters and numbers that identifies a vehicle and can be used to gain access to specific information on a specific vehicle. With the VIN, car buyers, sellers, and owners can easily gain access to the past records of their vehicles before making any decisions at used car dealerships in Canada.
With a Tesla VIN, you may be able to gain access to vehicle information, including the following:
Full-service history
Maintenance history
Active recalls
Accident history
Damage history
Theft records
Lien and loan records
Vehicle specifications
Auction records with more than 10 photos (if available)
Sales history, and more
The VIN is a very important tool to gain access to vehicle information, and it makes it easier to make a pick at the dealership. With a VIN check, you may be able to compare several Teslas and make the best choice. In the next section, we will talk about the importance of checking the Tesla service history by VIN.
ALSO READ: Expert ATV VIN Check | 7 Sites To Find a Report
Tesla Service History by VIN
The service history of a vehicle is a record of the maintenance, repairs, and replacements that the vehicle underwent from the manufacturer until its last owner. With the Tesla service history by VIN check, you may discover your vehicle's maintenance and repair records and determine just how well your vehicle was taken care of. You can gain access to a comprehensive record of all service appointments and repairs.
With this information, you can tell if the vehicle is up-to-date on all necessary maintenance and repairs before purchase. If you already own a Tesla and are interested in the Tesla service history by VIN, it would give you an idea of the regular maintenance routines you should follow to keep your vehicle in good shape and have a higher resale value.
Benefits of a Tesla service history check by VIN
The Tesla service history by VIN is an important tool for car buyers seeking to purchase the best Teslas, as it provides a comprehensive record of all the service appointments and repairs that have been made on the vehicles they are interested in. Taking a good look at these records, they can make informed decisions and purchase well-maintained vehicles in Canada.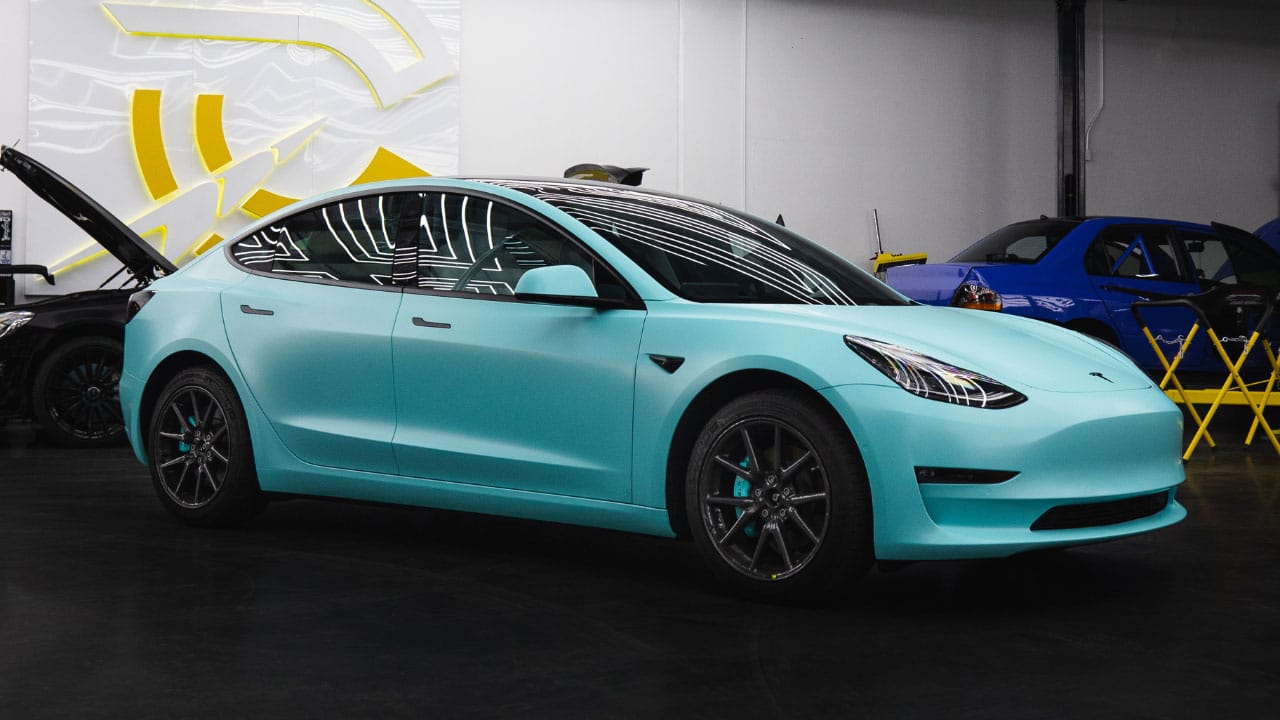 Although Teslas do not require as much maintenance as regular vehicles with internal combustion engines, they still need to be maintained as often as recommended. With a Tesla service history by VIN check, you may verify if the vehicle met up with the regular inspections, software updates, and other recommended maintenance.
ALSO READ: How To Check the Mileage on a Tesla | Easiest Ways
How to check a Tesla's service history
To check your Tesla's history, you would need to follow these steps:
Step 1: Locate your Vehicle Identification Number (VIN)
The first step to checking your Tesla's service history by VIN number in Canada is to locate the VIN. The VIN is a 17-character code assigned to every vehicle during manufacture. This unique identifier can be found on several car parts and documents, such as:
The vehicle's dashboard
The vehicle's touchscreen
Certificate of title
Bill of sale, and other vehicle documents
Step 2: Navigate to the VIN check tool provided by PremiumVIN
The PremiumVIN VIN check tool is the best tool to gain access to Tesla's service history. With the Tesla service history by VIN tool provided by PremiumVIN, you may gain access to the following information:
Date and mileage of each service appointment: This information may include the dates and mileage of when the vehicle underwent routine maintenance, repairs, or any other service at a Tesla Service Center.
Service type and description: The report may also include the specific service or repair performed, such as a battery replacement, tire rotation, brake job, or software update.
Warranty repairs: If the vehicle was repaired under warranty, the report may indicate the nature of the problem and what was done to fix it.
Vehicle inspection: Tesla may inspect the vehicle for damage, wear, and tear, or other issues during routine maintenance appointments, and the report may include any relevant findings.
Recall information: If the vehicle was affected by a recall, the report may indicate whether or not the recall repair was performed.
Service center location: The report may include the location of the Tesla Service Center where the service or repair was performed.
Step 3: Provide your VIN and required information
After navigating to the Tesla VIN check tool, you would need to fill out the form with your Vehicle Identification Number and other information. After filling out the form, click on "Search VIN."
Step 4: Generate a vehicle history report
Now you can generate a vehicle history report and gain access to your Tesla's service history before any Tesla purchase in Canada.
Locating the maintenance records of a Tesla car is essential for every car owner, buyer, and seller since it offers significant details about the automobile's upkeep and repairs. Canadian Tesla owners can swiftly reach their car's service history on the internet through the PremiumVIN VIN check service, exploiting the VIN number.
This method is prompt and effective, imparting tranquility to owners by ensuring that their vehicle has been suitably serviced. With the steps highlighted in this article, Tesla owners in Canada can effortlessly obtain their vehicle's maintenance records and use this data to guarantee their car remains in prime condition for the foreseeable future.