If you have been to a dealership and bought a new or used car, then you may have stumbled across a window sticker. Most often, buyers only look at the window sticker, also known as the Monroney sticker, to discover the manufacturer suggested retail price (MSRP). Apart from this price, there are a lot of other details that many consumers may have missed because they don't know how to read a window sticker.
This article will explain in detail how to read a window sticker, and also highlight what a consumer may likely find on a window sticker or Monroney label in a dealership. Every piece of information found on a window sticker is of great importance, as these details guide the consumers in picking the best and most reliable vehicles for themselves.
What is a Window Sticker on a Car?
A window sticker on a car is a label that holds important information about the vehicle. It comes with a new vehicle from the manufacturer or dealership and can also be found on used vehicles. There are several companies offering window stickers that you can purchase to get accurate information on a vehicle.
The window sticker communicates everything about the vehicle's specifications and other features in one glance. Knowing how to read a window sticker will help you browse through a lot of vehicles in no time and pick the one with the best specifications and features at a decent price.
READ ALSO: How To Get a Build Sheet From VIN Number: Simple and Easiest Way
How to Read a Window Sticker: What Can You Find on the Monroney Label?
Understanding how to read a window sticker requires first understanding what might be on a window sticker or Monroney label. The information you may find on a window sticker includes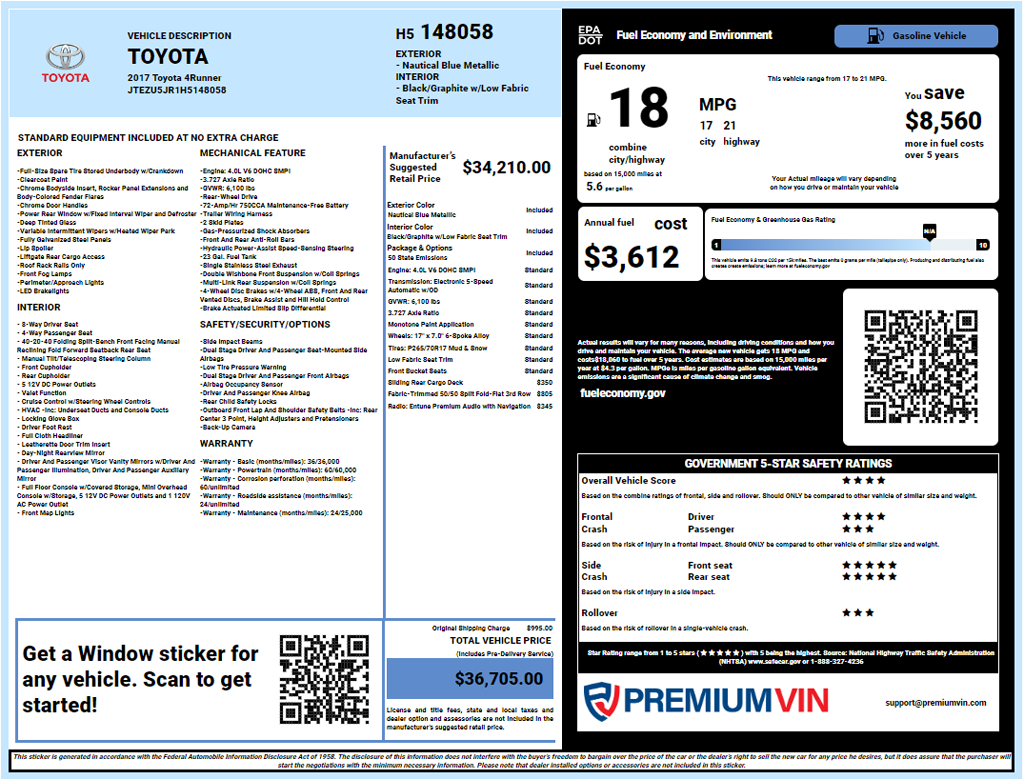 Vehicle description and basic model information
When you take a look at the top left or top right of every Monroney label or window sticker, you will discover that the basic model information and vehicle description are recorded there. This section includes the vehicle's year, make, model, trim level, configuration, interior and exterior color treatments, and Vehicle Identification Number (VIN).
When most people take a look at window stickers, they want to check the authenticity of the VIN number, and many have asked, "Where is the VIN number on a car sticker?" The vehicle identification number is found in the basic model information section at the top left or top right corner of a window sticker.
Vehicle standard equipment list
This section highlights information about the standard and optional features provided by the manufacturer and included in the vehicle. Here you will find information on the vehicle's interior and exterior features, technical features, and engine specifications, as well as information on safety and security equipment and systems.
Manufacturer's Suggested Retail Price (MSRP)
The manufacturer's suggested retail price (MSRP) is the base price of the vehicle as set by the manufacturer. This price is clearly written and does not include any additional fees like dealer fees and others. It is seen as a fair price and represents the fair market value of the vehicle. The price a dealer might want to sell a vehicle for may be different from what you see on a window sticker, but it gives you an idea of the vehicle's worth even before the dealer mentions it. It can also serve as a base for negotiations.
Below the MSRP, you may find the total price of the vehicle. This price is a sum of the MSRP, destination charge, and other included fees. Be aware that license and title fees, state and local taxes, dealer options, and accessories are not included in the manufacturer's suggested retail price.
Fuel Economy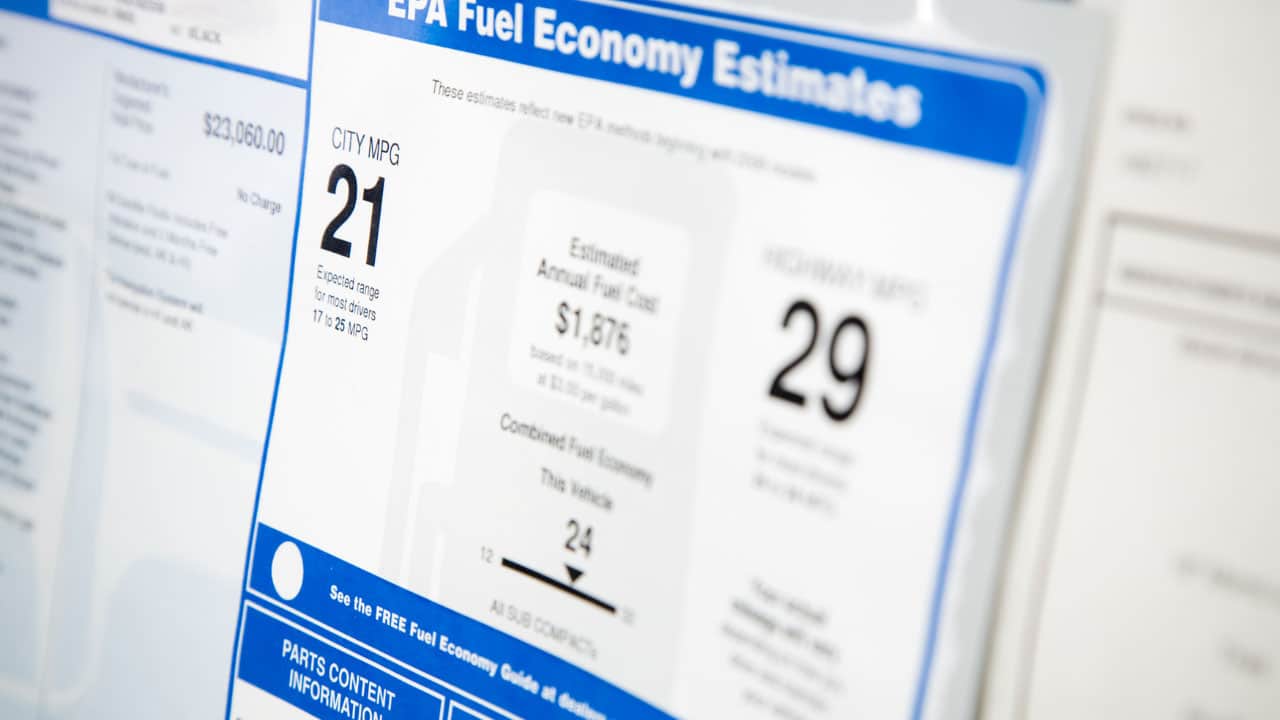 On a window sticker, you will also find a section on fuel economy. This section gives an estimate of the vehicle's fuel efficiency in mpg, and, with this, you can easily compare the fuel efficiency of multiple vehicles at once. The miles per gallon (MPG) ratings for the city, highway, and combined MPG ratings can be found here. The combined one is what you should look out for when browsing through cars.
Safety Ratings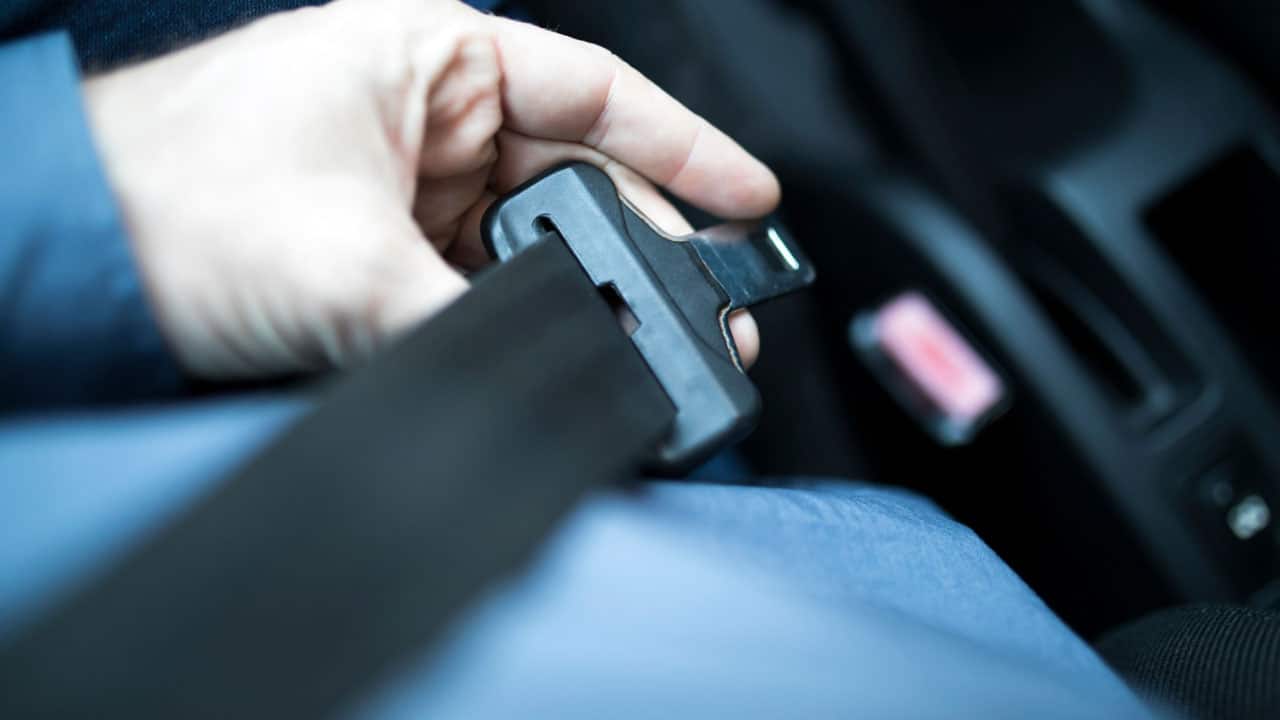 The safety ratings on a vehicle portray the overall level of safety and protection a vehicle can offer to the driver and other occupants in the event of an accident. The ratings are put together after a series of crash tests carried out by the National Highway Traffic Safety Administration (NHTSA) in the US. These safety ratings are based on a five-star rating system, so keep an eye out for them while selecting a car to purchase from the dealership.
Parts content information
The parts content information on a Monroney sticker or a window sticker provides information about the actual origin of the various parts and components used in the vehicle's manufacture. It lists the percentage of parts content obtained from different countries, such as the US, Canada, Japan, and others countries.
READ ALSO: How To Sell a Used Car In Tennessee | Definitive Guide
QR codes
These are barcodes that are provided on the window sticker for the customers. With these barcodes, you can learn more about some specific information on the vehicle. For example, there is usually a barcode placed underneath the fuel economy section. Scanning this barcode with your mobile device will direct you to the mobile website, where you can see more information on your vehicle's fuel economy.
Warranty Information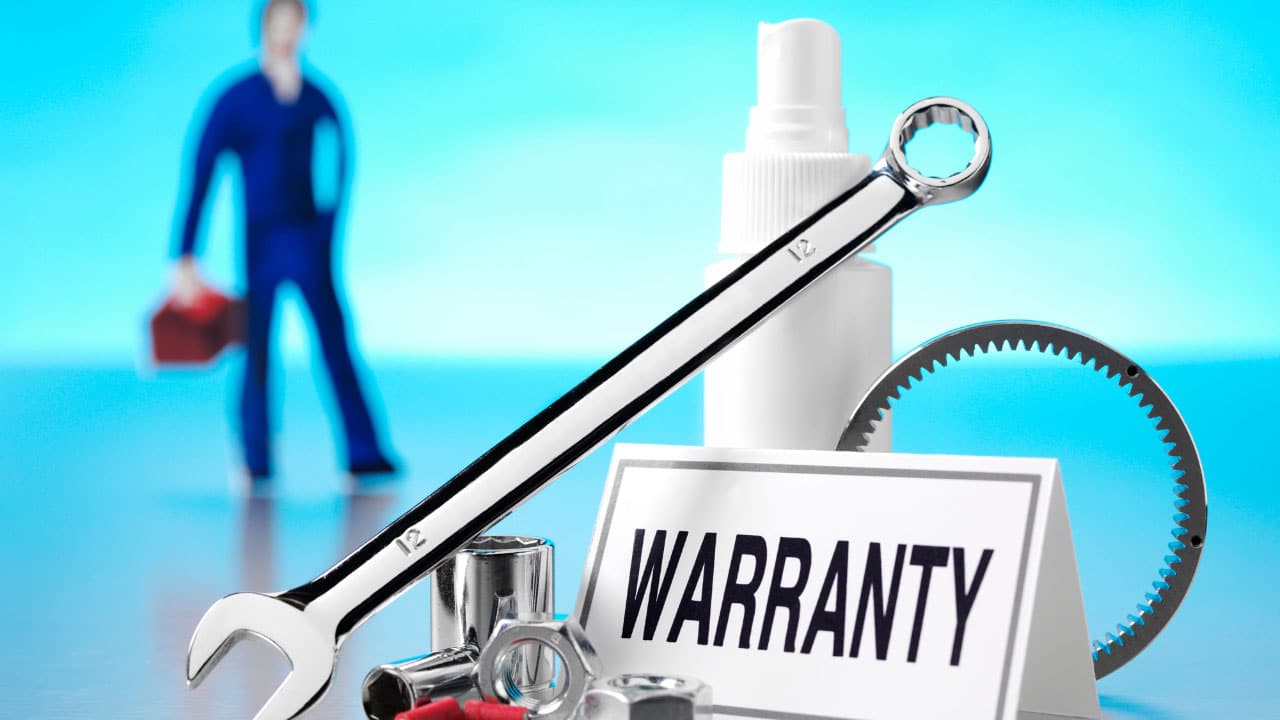 The warranty information section provides information about the manufacturer's warranty for a new vehicle. This section details the length of coverage (this could be in years or miles) and the components covered by the warranty. These components may be the powertrain, suspension, and electrical systems.
These are the details and sections you may find on a window sticker at any dealership. Usually, the window sticker is provided by the manufacturer for new vehicles. When it comes to used vehicles, the sticker may not be available. In such cases, it is recommended that you purchase a window sticker from a vehicle history report company such as PremiumVIN. PremiumVIN offers premium content and premium window stickers for consumers at a very affordable price.
Why should I get a window sticker for my car?
A window sticker for your car would provide you with information about the vehicle in one glance. The car sticker information provided by PremiumVIN has guided lots of consumers so far, and purchasing one would be a really good decision to make.
Some of the information provided on a window sticker has already been listed above, but we will list it here again. With a window sticker, you gain full access to
Price information
Equipment list
Fuel economy
Vehicle Identification Number
Warranty information
Safety ratings
Emissions ratings
After understanding how to read a window sticker, you will realize that the window sticker is actually a precious resource when it comes to buying a car, whether used or new, as it helps in making the best decisions.
How to Read a Window Sticker: Sample Window Stickers
You can take a look at some of our sample window stickers here. These are the original window stickers provided by PremiumVIN, and they contain highly accurate information.