Buying a used Peterbilt truck without having a VIN number lookup is equivalent to shopping blindly. Without a Peterbilt VIN number lookup, you may be making a purchase that you will regret in the future. Accident histories, damage records, lien and loan records, etc., are just a few of the details that can be accessed with a Peterbilt VIN number lookup. Another most crucial information you can find is if the Peterbilt truck was listed for auction or be sold online on classifieds or a dealership site. In this article, we will talk about the Peterbilt VIN number lookup and the information you can access after a VIN lookup with PremiumVIN.
What is a Peterbilt VIN number lookup?
A Peterbilt VIN number lookup, also referred to as a Peterbilt VIN check, is the best way to find out all the details you need about a vehicle before purchase at any dealership, private sale, or online marketplace. As you may have guessed, to carry out this VIN check, of course, you need the VIN of the truck you want to purchase. Are you interested in a Peterbilt 359? Then you need to get a Peterbilt 359 VIN number lookup. The VIN is a very strong tool for determining the overall reliability of a vehicle before purchase.

The VIN, or Vehicle Identification Number, is a code that is assigned to every vehicle during manufacture. It stands as an identifier, like a fingerprint, that is unique to every vehicle and can be used to access every recorded detail and vehicle specification whenever necessary. With a Peterbilt VIN search, car buyers can easily browse through past records and identify a good vehicle from a damaged one.

ALSO READ: How To Get an RV Vehicle History Report?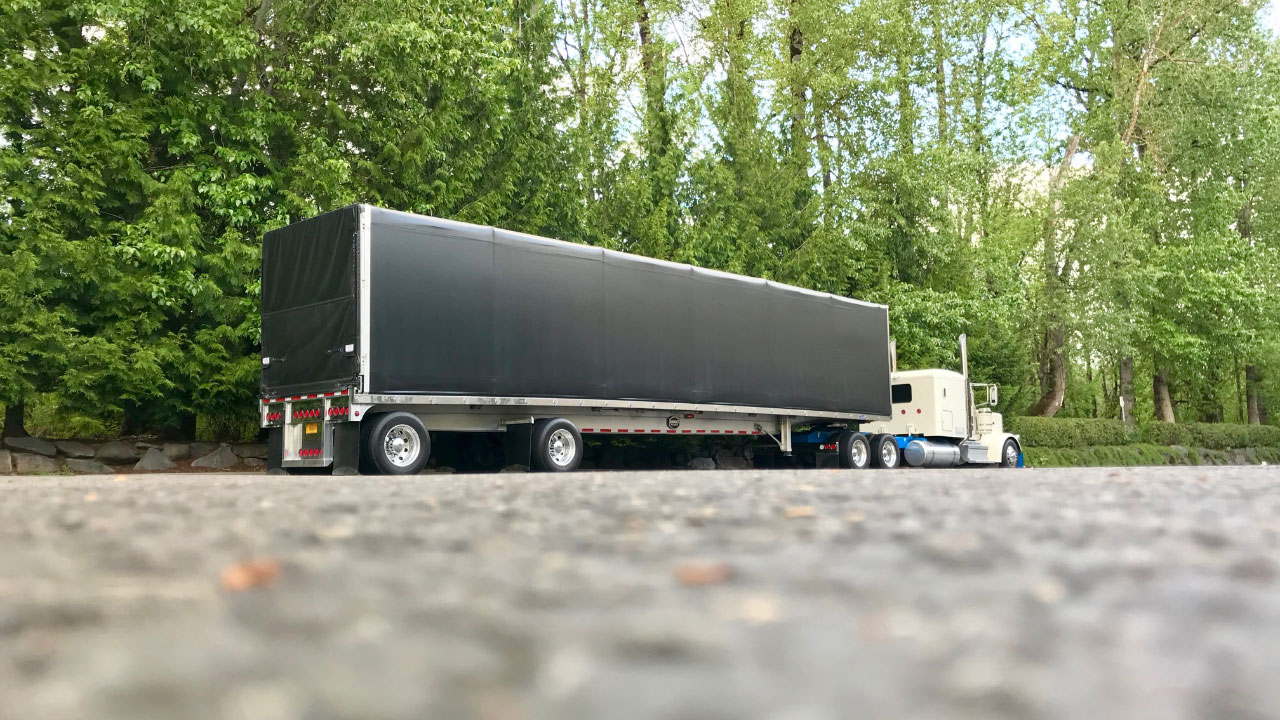 What information is in a VIN?
A VIN usually has vehicle specifications encoded in each letter or character, and this information can be identified with a VIN decoder. For Peterbilt truck buyers, you will need a Peterbilt VIN decoder to get access to the specifications encoded in the VIN. Over time, PremiumVIN has provided accurate vehicle specifications to consumers and car buyers in the used car market for free. Yes! This means that if you are in the market for a Peterbilt truck, you can get the following information and determine your vehicle's overall reliability and performance for free:
Year
Make
Model
Trim
Engine Description
Country
Width
Length
Height
Standard seating
Transmission style
Drive Type
Body type
Fuel Type
Displacement
Engine model
Valve train design
Engine configuration
Front airbag information
Tire pressure and monitoring system type
Seat belt type, and more.
These are the details you can gain access to with the PremiumVIN Peterbilt VIN decoder. But that's not all. The Peterbilt VIN number lookup tool enables you to access hidden histories and records, giving truck buyers an opportunity to determine if their vehicles are good enough for purchase or not.
With a Peterbilt VIN check, you can expect to find the following records:
Accident history
Title brand records
Damage history
Lien and loan records
Service History
Maintenance schedules
Sales History
Auction records with photos
Theft History
Ownership History
Market value
Repair costs
Open recalls, and more.
Imagine having this information while walking into a dealership for a purchase; there is no way you can end up with a damaged vehicle. This is why it is always recommended to make sure that you carry out a Peterbilt VIN number lookup and search before committing to any used car purchase.
ALSO READ: Freightliner Warranty Check By VIN | How To Check?
The Importance of Peterbilt VIN Number Lookup
Understanding the significance of a Peterbilt VIN number lookup is crucial for several reasons. Firstly, it allows you to verify the authenticity of a vehicle, ensuring it is not stolen or involved in fraudulent activities. Secondly, a VIN lookup provides access to the vehicle's accident history, enabling you to assess its condition and potential maintenance needs. Additionally, it reveals manufacturing details such as the year, make, model, and engine specifications, helping you make informed decisions when buying or selling a Peterbilt truck.
How to get started with PremiumVIN's Peterbilt VIN number tools?
To utilize any of our tools—the Peterbilt VIN number lookup tool, the Peterbilt VIN decoder, or the Peterbilt window sticker lookup tool—all you need to do is follow a few steps:
Get the vehicle's VIN. The VIN is usually found on the dashboard of the vehicle, the driver's side door jamb, the certificate of title, insurance documents, etc.
Visit the PremiumVIN website and navigate to any of our tools.
Enter your VIN and carry out a Peterbilt VIN search.

After the VIN has been decoded and a report or window sticker generated, ensure to take a really close look at the documents and make the best decisions.